By Safwan Haque | UTS Staff Writer | SQ Online (2013-14)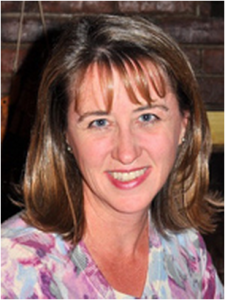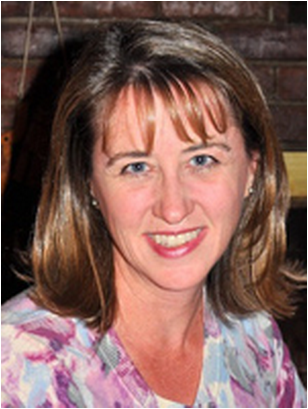 What can a young girl aspire to become when she grows up? As a very young girl, Dr. Cindy Gustafson-Brown, better known as Dr. Gus, was inspired by her father, a navy dentist, to study science. Dr. Gus's passion for science steered her to a Bachelor of Science degree in Genetics from the University of California, Davis. She explored the world of biotechnology for two years and later got her PhD from the University of California, San Diego (UCSD) studying developmental genetics in Arabidopsis floral organs. Subsequently, she was an adjunct professor at Pt. Loma Nazarene University, and currently she is a lecturer in biology at UCSD.
Dr. Gus garnered her most important achievements while at UCSD. She was an American Cancer Society Postdoctoral Fellow. With her advisor, Professor Randall Johnson, she studied the role of the oncogene c-jun in cell migration, proliferation and tumorigenesis. For the past 11 years, she has taught a plethora of UCSD classes including Biology for non-majors, AIDS, Cancer Biology, Cell Biology, Virology, Medical Microbiology, Biochemical Techniques, Recombinant DNA lab and Microbiology lab. Dr. Gus stated that her favorite class to teach is AIDS – Science and Society but also enjoys the more personal interaction with students in BIMM 121 (Microbiology lab).
One of her major contributions to UCSD has been her collaboration with Professor Raffi Aroian to transform the medical microbiology course (BIMM 124) through introduction of primary literature, problem-based peer-instruction, and a focus on data analysis and critical thinking. She has also served as Academic Coordinator in the Skaggs School of Pharmacy & Pharmaceutical Sciences for the 2011-12 academic year, during which she developed an online continuing education curricula for training physicians and pharmacists in pharmacogenomics. The UCSD Academic Senate bestowed upon her the Barbara J. and Paul D. Saltman Distinguished Teaching Award in 2010.
Incredibly, along with all the work she has done in the field of biology at UCSD, Dr. Gus manages to be a mother and wife, with an interesting set of hobbies. Some of the recreational activities she enjoys include cooking with her family, family hikes, camping, sailing, photography and sewing. Further, her love of travel has taken her to Africa, Asia, Europe, and the Middle East. She is the mother of a 12-year-old, Nathan, and an 8-year-old girl, Grace, who are her pride and joy. This year she introduced several biology lab experiments to her son's 7th grade class. For the class science fair, she taught her son's group to make yogurt – one of her fortes. The science behind yogurt-making is one topic she loves teaching her BIMM 121 class. This is one aspect in which the mother and the scientist converge.
Dr. Gus's wisdom and knowledge are sure to be passed on to students who take her classes. She is proof that in an academic culture where pressures of life may lead one to forget joy in work and family, one can still lead a balanced life.