Written by Safwan Haque | UTS Staff Writer | SQ Online (2013-14)
Have you ever wondered how to meaningfully contribute to the world of biology? Your contribution to science does not have to be in terms of groundbreaking research or following a career in health. Photography is an important way to contribute to the biological field. The Wellcome Awards is a program that recognizes these important contributions and showcases the photography to the public. It is the largest database in the world of medical imagery. It includes ideas from medical and social history to contemporary healthcare, biomedical science and clinical medicine.
Pictures submitted to Wellcome are judged on their "dramatic" and "impactful" qualities and must use a novel technique for capturing the photograph. These images have significance to the scientific world and also help educate the general public. Below are some winning pieces from the Wellcome gallery: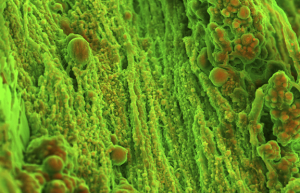 Ever wondered what heart disease might look like from the inside? The picture on the left is a scanning electron micrograph by Sergio Bertazzo shows hardening of heart tissue by clumping of calcium salts (colored orange) called calcification. The blood vessel pictured (green areas) is the aortic valve and eventually calcification can impede the valve and lead to heart problems.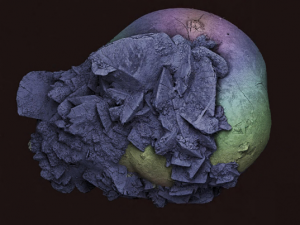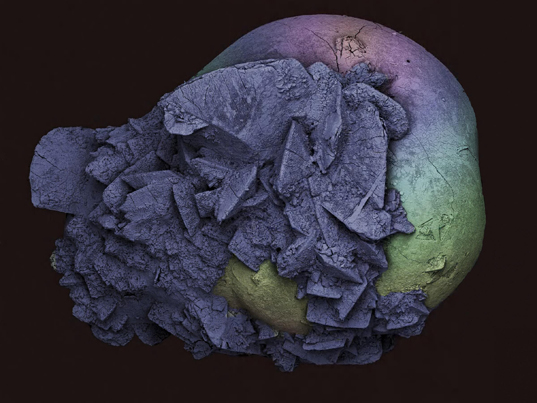 This image, by Kevin Mackenzie, is a scanning electron micrograph of the photographer's own kidney stone and is 2 mm in size. Kidney stones form when salts, minerals and chemicals in urine become a solid clump.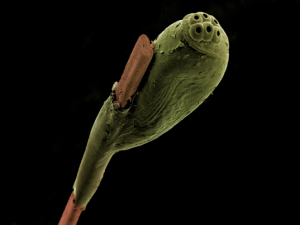 Ever had lice in your hair and couldn't stop itching? This electron micrograph, captured by Kevin Mackenzie, shows a head louse egg (green) attached to a strand of human hair (brown). The image is 1.5 mm in width.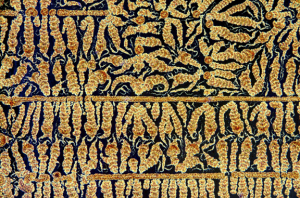 This light micrograph picture by Spike Walker is of vitamin C crystals. The width of the picture is 8 mm. Vitamin C powder dissolved in water was heated until most of the water evaporated. After cooling of this solution, the edge was scratched with a rod to start crystal growth. Polarised light microscopy was used to visualize these crystals.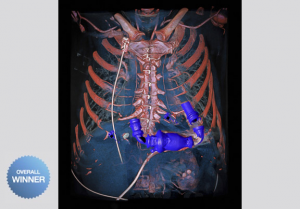 Pictured to the left is this year's grand prize winner, taken by Anders Peters, is a Dual energy computed tomography (DECT) of a patient with a mechanical heart pump.
If you were inspired by these amazing pictures, let the scientist and artist in you merge and send Wellcome your images. For more information visit the Wellcome website at wellcomeimages.org.