Ever since I could remember, I was taught to avoid copying other people at all costs. However, what if I told you that you and I were in fact copying everyday? Have you ever noticed yourself crossing your arms a few moments after your friend did? Or have you ever looked up at the classroom clock as soon as your seat partner did? This pattern of imitation is formally called social mirroring, where individuals unintentionally imitate the actions of others.
Before I knew it, I was practicing social mirroring everyday. When quarantine first started, my friends and I organized a biweekly schedule to virtually hangout through Zoom. After almost a year of regularly interacting with each other, I found myself adapting their habits into my own lifestyle. For instance, whenever my friend talked about a topic she was especially passionate about, she pointed her thumb and index finger straight up in the air; I now copy this exact gesture at our Zoom meetings. I was curious about how I gained this new habit, and I dug deeper into the science behind it.
Popular psychological theories suggest social mirroring represents trust and empathy, and often serves as an indicator of your special interest towards another individual. A few common examples of social mirroring include: yawning as soon as someone else yawns, crossing your legs after the person next to you does, walking in sync with a friend or partner, or even fixing your hair after the person in front of you. If any of these relate to a situation from your past, then you've been "copying" at some point in your life.
How, then, does mirroring relate to neurobiology? Turns out, there are strong biological connections in social mirroring and empathy. Humans have mirror neurons, neurons that are activated both when we observe another person complete an action, and when we complete the same action ourselves. Mirror neurons were first discovered in the brain of macaque monkeys. Surprisingly, this discovery was made by accident; originally, Dr. Rizzolatti and his research team were observing the brain neural activity of macaque monkeys to study their grasp response as the monkeys picked up different objects. However, the researchers found that certain neurons were activated not only when the monkeys physically reached for the objects but also when they simply observed a researcher picking up the objects as well. Following years of further in-depth studies, it was discovered that humans have similar mirror neurons in several regions of the brain, such as the primary somatosensory cortex and premotor cortex. The cortices are in charge of integrating sensory information and stimulating motor actions respectively in response to stimuli that trigger the central nervous system.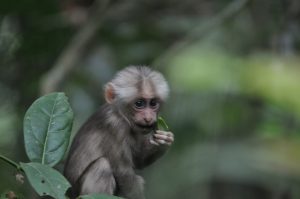 One research experiment in 2010 by the David Geffen School of Medicine of UC Los Angeles tested 21 patients with intractable epilepsy, a neurological disease where abnormal levels of excitement in neurons cause seizures. The patients' neuronal activity was observed as the subjects were instructed to watch a video of someone grasping an object and told to complete the action afterward. In addition, they were instructed to smile or frown and told to view a picture of someone else smiling or frowning afterward. The analyses of neuronal activity during both portions of the lab proved that a few neurons fired significantly when they were told to both complete the physical task and when they were restricted to only observe. This discovery teaches us that since mirror neurons fire as we observe other people complete an action and when we complete the same action, our neuronal "simulation of others' movements" allow us to unconsciously imitate others' actions.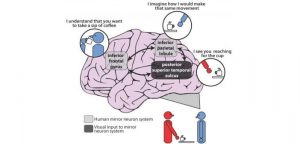 This simulation also extends to help build emotional connections to those we imitate through a biological mechanism. One research study examined fMRI images of research participants' brains when they were asked to first observe images of faces showing disgust and then asked to smell unpleasant odors for themselves to experience disgust. Both situations yielded similar activities in identical regions of the brain. Furthermore, another research study performed neuroimaging on participants who were shown images of hands and feet that were in painful conditions. These images revealed that the participants experienced brain activity in the anterior cingulate, anterior insula, and other regions of the brain that are in charge of processing pain within our own bodies. Such studies present an idea that empathy is made possible through observing people under certain emotional conditions and then succeeding activations of similar neural regions in our bodies. As a result, people can emotionally resonate with others' experiences.
Moreover, mirror neurons are unusual because normal motor neurons fire when they are instructed to move a muscle, yet mirror motor neurons fire even when people only watch someone else complete an action. While these neurons seem bizarre, the Hebbian theory makes sense of the neurons' strange characteristics. This theory was developed by Donald Olding Hebb, who is considered "the father of neuropsychology" for fusing psychology and neuroscience into one field through his book, The Organization of Behavior: A Neuropsychological Theory. Hebb's theory explains that when there is a neuron A and a neuron B placed in close proximity to each other, the constant and ceaseless activation of neuron A can allow neuron A to eventually have the ability to also activate neuron B after several trials; this is due to a "growth process or metabolic change." In other words, the theory is also commonly referred to as a concept where "neurons wire together, if they fire together." This initial theory served as the gateway to our modern understanding of the nervous systems' synaptic plasticity, the function which describes how increased interaction between neurons increases the strength of their communication with each other.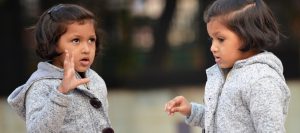 Neuroscientists Keysers and Perrett suggested that hebbian learning, which developed from the hebbian theory, has a foundational role in the development of mirror neurons. To demonstrate the relationship between hebbian learning and mirror neurons, they presented how children learn to talk through facial imitations. When children observe their parents move their mouths and produce certain sounds, the children absorb the sensory information and integrate them in both their auditory and visual cortices. This integration forms interconnections between these two sensory brain systems to yield audiovisual neurons abiding to the aforementioned hebbian theory. Then, as children move their mouths in certain ways and hear themselves speak, they soon learn to imitate the sounds they hear. The process of using facial muscles and vocal chords to create similar sounds causes the audiovisual neurons to further interconnect with motor neurons. Eventually, these constant interactions between audiovisual neurons and motor neurons yield the audiovisual mirror neurons we have today. This is representative of the hebbian theory, which claims that constant interaction between neurons increases the strength of communication, and eventually the auditory, visual, and motor neurons "wire together, [because] they fire together".
Reflecting on my own journey of speech development, imitating others was a crucial element in my experience. Just recently, I watched a video of myself singing "A Whole New World " as a toddler in what I thought was English but was produced as gibberish. My family and I couldn't stop laughing at my confidence in singing the majestic song in an unknown language. Of course, I was only beginning to develop the interconnections between my audiovisual neurons and motor neurons at the time. However, after several months of repetitively imitating my family speaking English, I eventually acquired the ability to speak fluently with my audiovisual mirror neurons.
Nonetheless, learning how to communicate is not always simple and may occur in different methods for deafblind children. One study that observed six deafblind children and their conversational development concluded that tactile contact, vocalizations, and physical closeness were a few alternative methods prioritized by the children and their parents for communication. This proves that the interconnections between auditory, visual, and motor cortices can significantly vary between children.
The mirror neuron system is also present in newborn infants, and continuously develops while they grow in age. It comes as no surprise that mirror neurons are also integral to children's development of emotional expression. The frontal cortex is one of the cognitive regions where mirror neuron activity occurs. This cortex controls problem-solving skills, emotional intelligence, and social behavior. As a result, when children use their frontal cortex to learn how to express their feelings by imitating parents, siblings, friends, or teachers, they also develop an understanding of empathy and socialization. Thus, the current social mirroring that we witness in our everyday lives actually has fundamental roots in our primary human development, and steers our ability to build social and emotional connections with our close community members.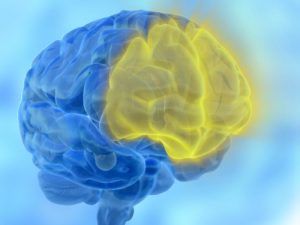 Therefore, as education continues to advance, social mirroring may be a new aspect to consider in academic curricula. Schools are not only a place to grow intellectually but also a pivotal environment to learn social interaction, emotional intelligence, communication, leadership, and beyond. If mirror neurons have been shown to play a significant role in developing basic abilities and continue to unconsciously influence our daily actions, it may be worth the while to explore how the specific actions of faculty on campus can positively impact the school-wide population and atmosphere.
Finally in relation to UC San Diego, as we transition from Zoom University to in-person classes next year, students will return having overcome several unforeseen obstacles that arose from the pandemic. One of the most common conversations between students and faculty will be about sharing one another's pandemic experiences. Seeing new and old faces in person after almost a year of isolation will feel foreign at first. However, I believe our campus community will eventually populate with stronger interpersonal connections thanks to mirror neurons that help us empathize by "simulating" others' pandemic experiences as our own.
---
Sources:
https://imaginehealth.ie/the-psychology-of-mirroring/
https://www.ncbi.nlm.nih.gov/pmc/articles/PMC3898692/
https://www.ncbi.nlm.nih.gov/pmc/articles/PMC2900004/
https://www.ncbi.nlm.nih.gov/pmc/articles/PMC2492886/
https://www.ncbi.nlm.nih.gov/pmc/articles/PMC2904852/
https://www.ncbi.nlm.nih.gov/pmc/articles/PMC4221217/
https://pubmed.ncbi.nlm.nih.gov/14642287/
https://pubmed.ncbi.nlm.nih.gov/15652312/
https://www.ncbi.nlm.nih.gov/pmc/articles/PMC3524680/#b20-medscimonit-17-1-ra18
https://can-acn.org/donald-olding-hebb/
https://www.ncbi.nlm.nih.gov/pmc/articles/PMC6212519/
https://www.ncbi.nlm.nih.gov/pmc/articles/PMC6212519/#B64
https://science.sciencemag.org/content/357/6355/974.summary
https://qbi.uq.edu.au/brain-basics/brain/brain-physiology/what-synaptic-plasticity
https://www.cell.com/trends/cognitive-sciences/fulltext/
https://www.sjdr.se/articles/10.1080/15017410510032145/
https://www.medwave.cl/link.cgi/English/Perspectives/Comment/
https://www.ncbi.nlm.nih.gov/pmc/articles/PMC3840169/#R22
Images:
https://unsplash.com/photos/Vmr8bGURExo
https://unsplash.com/photos/WQ7QvfAiMww
https://search.creativecommons.org/photos/4a7a77a2-dabb-415e-921a-80957e25d2fc
https://unsplash.com/photos/2hAGlZNJVL8
https://search.creativecommons.org/photos/1a3e70af-d3a5-4ad3-87e4-f9f44b0b26ab