Written by Natalya Ballard | Staff Writer | SQ Online (2013-14)
It's a Saturday morning, and the clinic trip volunteers shuffle through the door, many carrying boxes full of supplies like patient histories and lab tools. They've arrived at the Ensenada clinic to a room already full of patients, old and young, who collectively greet them with a warm "¡Buenos días!"
The Flying Samaritans at UC San Diego is a student-led group dedicated to providing free healthcare to the residents of a local community in Ensenada, Mexico. At the clinic, patients can receive dental and medical care, along with some prescription medicines. The Flying Samaritans operate in facilities provided by the Mexican government's Sistema Nacional para el Desarrollo Integral de la Familia, otherwise known as "DIF". The free-clinic consists of a pharmacy, medical exam rooms, as well as a newly established dental exam room.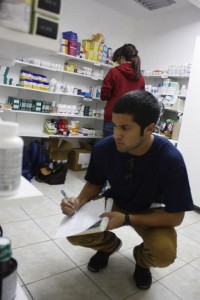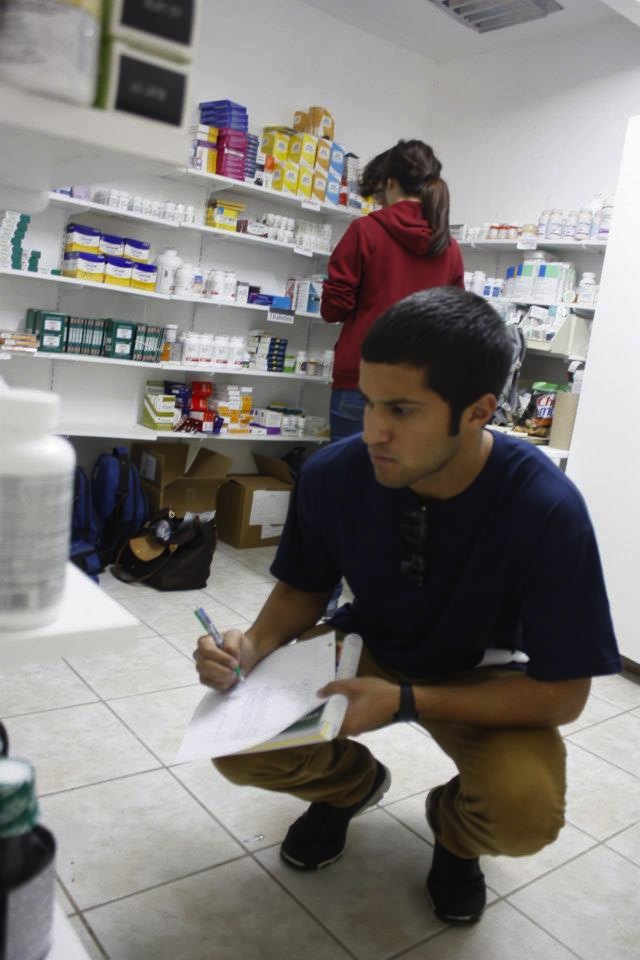 According to Shaila Bonanno, co-president of the Flying Samaritans, "one of our recent great accomplishments has been getting our dental clinic up and running. A group of three very dedicated board members spent a lot of time working with one of our dentists to purchase, organize, and set up all of the dental equipment necessary for a functioning dental clinic."
The organization thrives on the dedication of medical professionals and the club members who volunteer their time on both sides of the border. Many of the prescription medicines are attained through donations, so fundraisers like bake sales, taco sales, and banquets enable the club to sustain the cost of lab and dental supplies.
In addition to the medical and dental care, patients also benefit from monthly public health presentations aimed at educating the local community on preventative care towards diseases like diabetes and cardiovascular disease.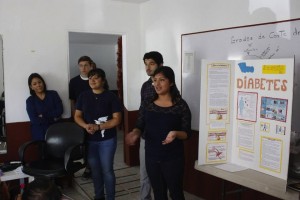 According to co-president Anelah McGinness, "For every clinic, the team develops a presentation to educate patients while they sit in the waiting room. Based on patient feedback collected in each clinic, the team suggests culturally competent practices and teaches exercises to improve health. Our team has a special focus on type II diabetes because there is a very high incidence of diabetes in our patient population. Poverty makes people especially vulnerable to diabetes. Not only are insulin shots, prescriptions, and glucose strips a large recurring expense, but the complications arising from diabetes — blindness, amputation, etc. — have astronomic costs."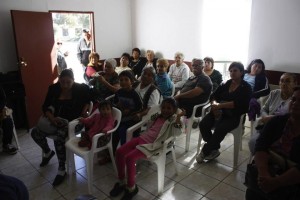 Anelah adds that while patients wait for their turn to see the doctor, volunteers "measure the health stats, such as the A1C, BMI, waist circumference, and blood glucose, of our diabetic patients periodically to track their progress while educating patients about how diet and exercise can prevent, halt, and even reverse the progress of the disease."
At the end of the day, the club prides itself most on the effect they have on the individual patients. "Our greatest impact is reflected in the personal connections that our students make with the patients," said Shaila, "each time we return, familiar faces greet us and I see how important it is to connect with our patients."
The Flying Samaritans work hard to alleviate the health concerns of their patients and to provide the best quality of care possible. According to Anelah, "Primary care is all about the relationships you have with your patients; the more consistency we have with our doctors, the better the care we can provide."