By Sharada Saraf | SQ Online Reporter | SQ Online (2016-2017)
________________________________________________________________________________________
President Trump wants to cut billions of dollars in research grant funding, and institutions like UC San Diego have become seriously concerned about the future of science. Presidential budget proposals, while never implemented in their final form, are good indicators of what the Executive Office wants to prioritize during its administration.
Judging by the 2018 budget proposal, it's clear that scientific research doesn't top the list.
This shouldn't be surprising – Trump's rhetoric and actions have been provoking heated responses from the scientific community since the beginning of his presidency. For instance, science suppression has become a very real fear on university campuses, and UCSD is not excluded from this. Just this March, campus officials met at Scripps Institute of Oceanography to discuss how to protect the climate data produced by UCSD research labs from an administration which has erased all mentions of climate change from most White House web pages. Earlier this year, Trump's temporary freezing of EPA grants sent researchers at institutions across the country scrambling to assess how any delays in funding could impact abilities to complete projects. And it doesn't stop there.
Critics of the current administration have also been worried about Trump's apparent lack of interest in the White House Office of Science and Technology Policy. Expanded during the Obama and Bush administration, the science and technology office has traditionally played an important role in White House decision making. Presently, however, the positions in the office that have been customarily filled by science and technology experts remain empty: Trump has yet to name his top science advisors, with his appointment of Silicon Valley investor Peter Thiel as the deputy chief technology officer being the exception.
While it's unclear whether this is due to the slow pace in which the current administration has been filling top positions or to Trump's apathy to the office, the 2018 budget has now made the president's stance on science policy unambiguous.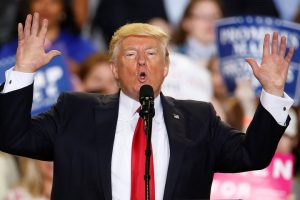 Major grant-providing departments like the Environmental Protection Agency, NASA, and the Department of Energy are at risk of potentially absorbing massive budget cuts, and Trump's proposal to slash the National Institutes of Health (NIH) funding by 18%, or $5.8 billion, has scientists across the country worried about the impact that this administration will have on biomedical research. With the grant success rate currently around 18.1%, it's already challenging to receive an award from the NIH; the institute has yet to recover from the end of the doubling of NIH funding in 2003, which saw a dramatic drop in success, award, and funding rates.
A cut in federal funding for research would hit universities hard, particularly the University of California system. Out of the $2.9 billion in federal funding received by the UC's, the NIH and National Science Foundation contribute $2.32 billion. UCSD is one of the top ten NIH-funded universities, receiving over $295 million for 651 awards in 2014: the large cuts proposed by the Trump administration have sent ripples of alarm throughout medical research communities. The UCSD School of Medicine is no exception: the vast majority of labs rely on federally funded grants to run their projects, some that involve pioneering research on life-threatening diseases and conditions like AIDS, cancer, and heart disease.
"Normally, I'd be saying: 'Calm down. This actually may not be so bad,'" says UCSD School of Global Policy and Strategy professor David Victor about environmental policy outlook under the Trump administration. "But right now my impression is the overall implications for the budget, in particular on science, is going to be terrible."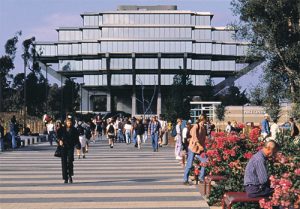 In this political climate, it's tough to say what the future holds for UCSD graduates: 56% of degrees that will be conferred this year are STEM related. While no budget cuts have been implemented yet, many aspiring to work in research fear that possible career paths will be directly impacted by future policies proposed by the Trump administration.
With such a massive shakeup in the research community, especially in terms of the source of scientists' livelihood, it's become nearly impossible for scientists to remain separated from the political sphere of the country any longer. The March for Science on April 22nd in Washington, D.C. drew massive numbers and spurred over 500 sister rallies across the country, with scientists and their allies protesting the dismissal of science from current policymaking.
It's important to note that the plan to cut biomedical research funding is deeply unpopular in Congress: both Democrats and Republicans have dismissed the proposed cuts as unnecessary and harmful to researchers and patients. The 2017 congressional budget deal, which was supposed to be passed last year, calls for boosts in institutions responsible for medical science funding for the remainder of this year. However, without the White House supporting efforts to maintain or increase research funding in the next 8 years, scientists still remain uncertain about the future of their projects.
It's ultimately up to Trump to choose what he wants to prioritize during his administration, but pushing scientists and their research to the sidelines for the duration of his presidency is a profoundly misguided decision. Cutting dollars that impact both public universities that educate the next generation of scientists and labs that strive to cure devastating diseases benefits no one: the stubborn bipartisan opposition to Trump's budget in Congress proves that. Waiting this administration out is not a viable option: scientists and the institutions that support them need to continue or intensify their involvement in the political process to pressure Congress members to publicly support scientific endeavors to counter the Executive Office's current position on research.
Hundreds of thousands of people across the country have already expressed their frustration with the Executive Office's position towards science. Whether this administration chooses to listen remains to be seen.
ABC 10 News reported that over 15,000 people participated in The March for Science's sister rally in San Diego alone.
[hr gap="10″]
Sources:
http://www.sandiegouniontribune.com/news/science/sd-me-ucsd-climatedata-20170310-story.html
https://thinkprogress.org/epa-grant-freeze-researchers-students-react-3f78a9264447
https://www.nytimes.com/2017/03/30/us/politics/science-technology-white-house-trump.html
https://www.washingtonpost.com/graphics/politics/trump-presidential-budget-2018-proposal/?utm_term=.129d94db27dd
https://nexus.od.nih.gov/all/2015/06/29/what-are-the-chances-of-getting-funded/
http://www.dailycal.org/2017/04/13/research-trump-era-presidential-budget-affect-university-funding/
http://www.genengnews.com/the-lists/the-top-50-nih-funded-universities/77899877?page=3
https://gps.ucsd.edu/news-events/news/voicing-an-environmental-policy-outlook-under-trump.html
http://studentresearch.ucsd.edu/_files/stats-data/degrees/dgdisc.pdf
https://www.marchforscience.com/
https://www.nytimes.com/2017/04/03/us/politics/trump-medical-research-funding-nih.html?_r=0