Theresa Bui | Blogger | SQ Online (2016-17)
INSTRUCTOR
Professor Finesser II (Ricky Ruckus' Apprentice)
Office Hours: Geisel Fourth Floor
Office Hours: Monday to Saturday 24/7
COURSE OBJECTIVES
This course deals with the living hell of adulting on an academic, social, and emotional level. It is intended to introduce a range of easy and healthy methods to combat the overbearing priorities of maintaining good grades, a healthy body, and friendship. This is an experimental course, because I will implement and review healthy habits to give my personal experience and recommendations. The ultimate goal of this course is to relieve your stress so that you can focus on enjoying your college career.
INTRODUCTION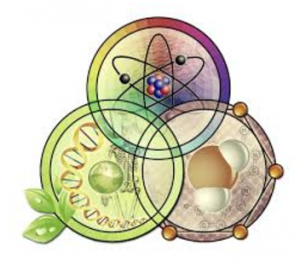 Welcome to the '16-'17 school year at UC San Diego. This is definitely the best UC in San Diego County. F. A. C. T. I am very excited to be working with you for FTS 101. Yeah, FTS stands for Finesse the Stress. Nothing else. Nope. Nothing else. Moving on. I am Theresa Bui, a full-time stressed out second year who is taking the Holy Trinity of Science in a single quarter: physics, biology, and organic chemistry. I can honestly admit to you that I am struggling to balance the course load. So far, I am not a convincing professor, right? Trust tho. I will personally review and research the introduced methods– sound healing, diets, aromatherapy, and more– for our benefit. At the end of this blog series, I will rank them according to my preference. To kickstart this course, I want to give some background on stress and stress management.
BACKGROUND OF STRESS
Stress is a biological response to specific events or demands, which are commonly referred to as stressors. There are five types of stressors: environmental, biological, thinking, behavioral, and life change. Five too many.
Environmental stressors are determined by your surroundings and living condition.

Ex. Poverty, noise, natural disasters

Biological stressors are fitness- and health-related.

Ex. Illness, soreness, injuries

Thinking stressors are mental challenges.

Ex. Midterm, homework, public speech

Behavioral stressors are unhealthy habits

Ex. Sleeping late, alcohol, irregular eating

Life change stressors are major life changes.

Ex. Marriage, death, new job
As the stressors are perceived and evaluated, the stress response system, scientifically known as the ashypothalamic-pituitary-adrenal axis (HPA axis), begins. The adrenal gland then releases cortisol, a steroid hormone. Cortisol is continuously bound to stress hormone receptors, so that it can give the body a blueprint of where to carry out an action or process. See! Cortisol is basically the Hermes of the body. When the action or process is done, receptors stop accepting cortisol, and the cortisol is sent back to its command center. This is considered negative feedback, a.k.a. the end of your stress.
Stress is not always a bad thing. No, seriously. There are two distinctions: positive stress, or eustress and negative stress, or distress. Eustress provides motivation, and improves personal performance. Some examples of eustress-inducing situations are training for a marathon, getting to know someone you're interested in, or learning a new language. Distress, on the other hand, is demotivating, causes high anxiety, and decreases personal performance. Some examples are sleeping for too few hours, filing for a divorce, or separating from a significant other. Distress can cause both physical and mental health problems, including physical illness, constant exhaustion, and emotional depletion. Are you suffering from eustress, distress, or an in-between? Check with this handy dandy quiz. It is a very general quiz, so you need to personally evaluate your stress and how you perceive it.
SUMMARY
To conclude, I want to simply reiterate my goal for this blog series. The long-term effects of stressors can deteriorate your health, so I want to enable myself and others to relieve stress. I will be documenting my own personal trials and errors. I have prepared a wide range of methods that can further improve your college experience and overall health. To actually be successful, your job is to get out of the "GPA before everything" mentality! You have to be alive to actually live the future you want. RT.
CONTACT
Counseling and Psychological Services




Phone & Crisis: 858-534-3755

If you ever stressed or emotionally tired, please take advantage of the campus resources! It is definitely worth a shot.

Anyone who loves you deeply.
[hr gap=""]
References:
http://www.helpguide.org/articles/stress/stress-symptoms-causes-and-effects.htm