By Arushi Atluri | UTS Staff Writer | SQ Online (2014-15)
UC San Diego received a record number of freshman and transfer applications for the upcoming 2015 school year.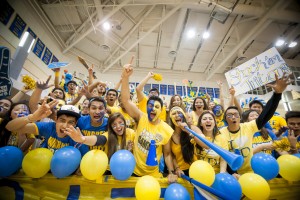 The university received a total of 78,056 freshman applications and 16,144 transfer applications (5.8 percent increase from 2014), putting UCSD behind just two other UCs in number of applications. Most of the freshman applicants were from Los Angeles (34.9 percent) and San Francisco (16.9 percent), and 90 percent of all transfer applicants came from California Community Colleges.
The university continues to see a rise in applications from historically underrepresented students. This year alone, there was a 7.9 percent increase in underrepresented student applicants, with the largest increases coming from African American (13.5 percent), Mexican American (7.1 percent), and Latino (7 percent) seniors.
In addition, UCSD maintains its increase in female freshman applicants; 51.8 percent of applicants were female compared to 46.6 percent male applicants (1.7 percent did not report gender). Among transfers, though, 54.7 percent of applicants were male, while only 44.1 percent were female. Along with increasing diversity and number of women among its applicants, UCSD also boasts a continuing increase in applicants' standardized test scores and GPAs. In this cycle, the average GPA for freshmen was 3.80, and the average SAT score breakdown was 599 in Critical Reading, 647 in Math, and 613 in Writing. For transfers, the average GPA was 3.37. Overall, the most popular majors for applicants were those in social sciences, engineering, and biology.
With its affordability, accessibility, and ideal location, the university hopes to continue to attract an extensive, diverse pool of applicants in the years to come.
[hr gap="0″]
Sources:
Clark, Christine. "UC San Diego Receives Record 78,056 Freshman and 16,144 Transfer Applications for Fall 2015." UC San Diego News Center. N.p., 12 Jan. 2015. Web. 26 Jan. 2015.
Image Sources: