By Christina Cui | UTS Staff Writer | SQ Online (2014-15)
Exchanging eyeballs has been the stuff of scary stories and gory science fiction for centuries. The cultural perception of these legends, however, makes it easy to gloss over the large populations that actually undergo these procedures.
Over one hundred thousand Americans are blind due to glaucoma [1], and over twenty million adults in the U.S. deal with vision loss[2]. Often times, these issues can only be resolved through ocular surgery. Ocular surgery spans countless different methods, only a few main types lead to removal of an eye. Enucleation removes the globe, or the eyeball, while evisceration removes only the contents of the eye, leaving the sclera in place. Exenteration removes all tissues in the eye socket, making it the most extreme of the three surgeries. While evisceration better preserves the original shape of the eye socket, some cases, such as tumors, require enucleation or exenteration[3].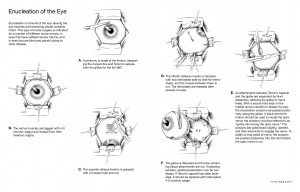 After the surgery, most patients are able to obtain custom prostheses. The original porous material used was actually pioneered in San Diego by the company Bio Eye[4]. However, while these prostheses look realistic, the optic nerve's cannot regrow and therefore sight cannot be restored in patients. This has been common practice in ocular surgery for the past couple of decades but recent research once again conducted in San Diego, may dramatically change that paradigm. [5].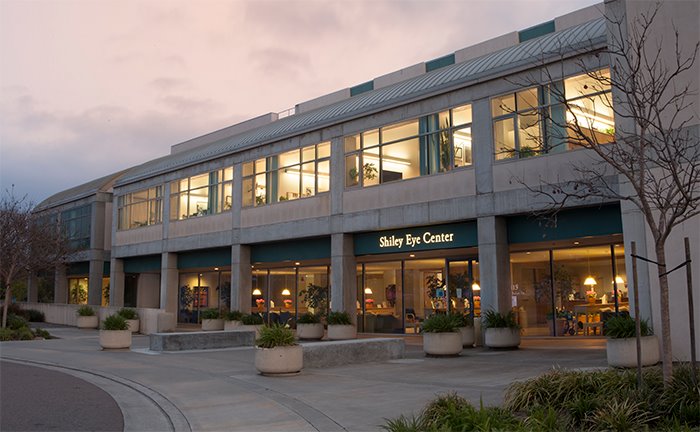 Dr. Jeffery Goldberg of the Shiley Eye Center has teamed up with Harvard University to pioneer new molecular techniques for eye transplants. Past research conducted at the University of Pittsburgh has demonstrated that while retinal tissue can be implanted successfully, no optic nerves are capable of being regenerated [5]. Dr. Goldberg's recent studies, however, have pointed to the possibilities of using poly-D,L-lactic acid in combination with the netrin-1 protein as means of inducing directionality[6]. In other words, with the correct solution of molecules, it is possible to direct optic nerves in the correct direction. It mean seem like a baby step, but these are the beginnings of creating a molecular formula to restoring eyesight.
UC San Diego has its sights set high in producing protocols that can rebuild sight. Although the research may take years to produce results translatable in the clinic, it is a step toward restoring a tool countless patients once permanently lost.
[hr gap="0″]
[1] http://health.ucsd.edu/news/releases/Pages/2014-09-22-eye-tranplantation.aspx
[2] http://www.afb.org/info/blindness-statistics/adults/facts-and-figures/235#demographics
[5] http://health.ucsd.edu/news/releases/Pages/2014-09-22-eye-tranplantation.aspx