By Maria Tran | UTS Staff Writer| SQ Online (2013-2014)
Emphasizing the importance of their motto, "Educate, Enrich, Empower", the Biological Sciences Student Association (BSSA) at the University of California, San Diego (UCSD) connects with a diverse range of faculty and programs, in order to bring academic, professional, as well as social opportunities, to the biological sciences students on campus.
This year, BSSA hopes to enhance the experiences of many more biology undergraduates than ever before. With over twenty percent of UCSD's undergraduate population declared as biological sciences majors and minors, BSSA has much ground to cover.
"Since there are many biology students on campus, BSSA gives them a way to distinguish themselves and more opportunities to stand out," said Jessica Huang, Co-Annual Events Chair. "For example, we connect students with research opportunities or focus them on the pre-med path. We even talk about studying abroad."
In accordance with her words, BSSA does have a wide range of activities in store for all classes of biology students, especially for those who are exploring their future career options.
"[BSSA] prepared me for future careers possibilities by exposing me to a lot of different kinds of careers outside of what my initial interest was, which was medical school," said Regina Liang, Treasurer, "and so it helped me solidify what I want to do."
For those who are looking to develop skills to use generally in the professional world, BSSA also provides the platform for this purpose.
"I joined the professional development subcommittee last year," said Jacky Lu, Social Activities Chair. "It was rewarding because we actually got a call from a biotech company, and it really helped me because we learned how to call professionals, email etiquette, and a lot of networking skills."
It is highly encouraged to start early in BSSA, as opportunities tend to be grabbed early on.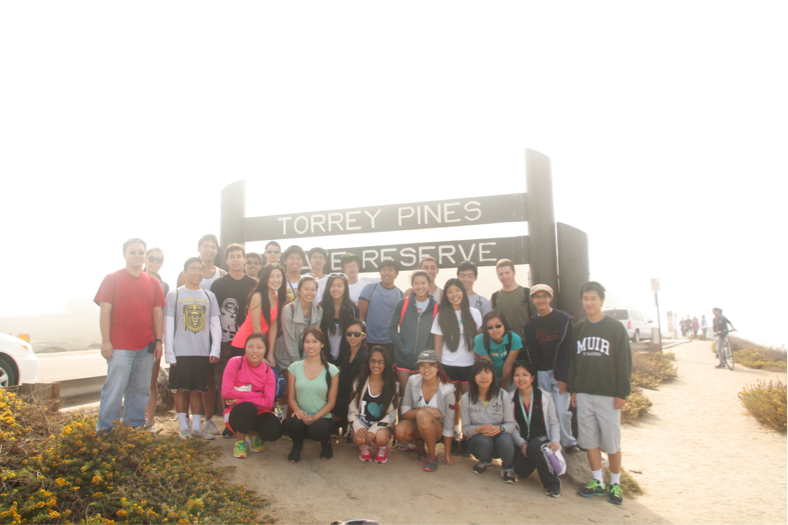 "We're opening up internship positions this year," said Liang. "We're especially looking for freshmen and transfers to give them more leadership opportunities. We're open to anyone, but we're looking for freshmen especially because we're planning on leaving a legacy to someone who knows and is comfortable with what we do."
However, BSSA's most important mission is to help biological sciences students truly understand the concept of biology and broad scope of topics that are involved in the subject.
"I'm also planning on a Birch Aquarium trip and a San Diego Zoo trip in the spring," said Lu. "This helps [the students] broaden their horizon by helping them realize that biology is not just medical; there's a lot of ecology, environmentalism, and many other fields. Biology is really interconnected and I feel that these events will help them connect back to different aspects of biology."
With numerous obstacles that biology students must overcome in order to realize their true potential, members may breathe a sigh of relief, as BSSA has well-seasoned officers who are ready for the challenges of the 2013-2014 school year.
"The strength of our BSSA cabinet this year lies in the fact that we have such a good mix of upperclassmen and lowerclassmen," said Kit Wu, President. "This offers us novel experiences, as well as new creative input from our underclassmen, and it helps us to expand our BSSA's reach farther than before. By also having strong sophomores on the board, we get the chance to nurture and promote the growth of future leaders who can lead the next generation of BSSA."
To sum up, "BSSA strives to create more opportunities for biology majors to realize their potential," said Kit Wu, "there are many opportunities available, and we want to bring that to the biology majors on campus. We want to show them that there is not only medical school or research, but other career paths and opportunities out there."
For a complete list of officers and upcoming events, visit: http://bssa.ucsd.edu/.