Exploring hookah's social and neurological attractions. Why smoking hookah is more harmful than smoking cigarettes, and how many hookah users may be misled.
by Joseph Aleshaki | staff writer | SQ Vol. 9 (2011-2012)
Walking into a hookah lounge, you immediately experience sensory overload: your eyes narrow to focus through air that is marbled with hazy smoke, your ears are bombarded with laughter from patrons' conversations, and your nose is filled with a myriad of exotic fruity smells. A sense of excitement permeates the electric atmosphere of chatter, accompanied by a feeling of relaxation amidst the comfort of friends. Tall hookahs with flashy, intricate designs stand prominently at every table as smokers breathe intoxicating flavors of tobacco. Unbeknownst to you, the history of the hookah dates back nearly 2000 years.
The modern-day design of the hookah is credited to 17th century Turks living under the reign of Murat IV. It was in Turkey where hookah design was revolutionized by the additions of metal and glass to increase structural integrity. A hose attached to the base of the hookah was also added, allowing users to inhale vapors more easily. Besides the hose, the other main parts of the hookah are the bowl, used to hold the flavored tobacco; the stem, a long pipe that carries smoke from the burnt tobacco; and the base, which holds the water used to cool and "filter" the smoke passing through the hose. When a user inhales smoke from the hose, air is pulled under the coals, increasing their temperature. This increase in temperature burns the flavored tobacco, causing smoke to diffuse through the stem. The smoke is eventually vacuumed through the hose to the user.
Surprisingly, hookah's social attraction hasn't changed since ancient times, as evinced from its surge in popularity today. Despite unfavorable social norms surrounding smoking due to the negative effects of tobacco use, people aren't holding back from the habit. "Smoking hookah feels much cleaner than cigarettes," says Omar, a native Egyptian student at the University of California, San Diego. Omar, as with many students across the United States and beyond, has bought into misconceptions of hookah smoking as a "cleaner" and "safer" alternative to cigarettes–a misconception that has fortunately been debunked.
Mistaken perceptions of hookah use
Professor Wael Al-Delaimy, chief of the Division of Global Health in the UCSD School of Medicine's Department of Family and Preventative Medicine, has been at the forefront of tobacco research since 1990. "Tobacco use has been my career because it is the single most preventable cause of disease," he says, "so stopping it would have extremely beneficial outcomes to the health of our society." He too understands that one of the main culprits contributing to hookah's meteoric rise is the belief students such as Omar hold: hookah smoking is less harmful because smoke is filtered by the water contained in the base. However, passing bubbles through water does not change its content. According to Al-Delaimy, as air bubbles pass through the water, its contents of tobacco carcinogens are still maintained.
Unfortunately, this misperception of hookah as a cleaner form of tobacco smoking has caused people to increase the length of time they spend smoking. When compared to cigarette smoking, the number and volume of puffs from using hookahs are about ten times higher, according to a study conducted by Professor Alan Shihadeh from the American University of Beirut. To make matters worse, hookah smoke also contains 36 times the amount of nicotine and even higher concentrations of heavy metals such as cadmium and lead. Since the average smoking session lasts around 47.5 minutes, much more smoke is expelled into the air compared to a cigarette smoking session. Thus, second-hand smoke poses a great danger to non-smokers in all situations, who tolerate the smoke for the company of friends.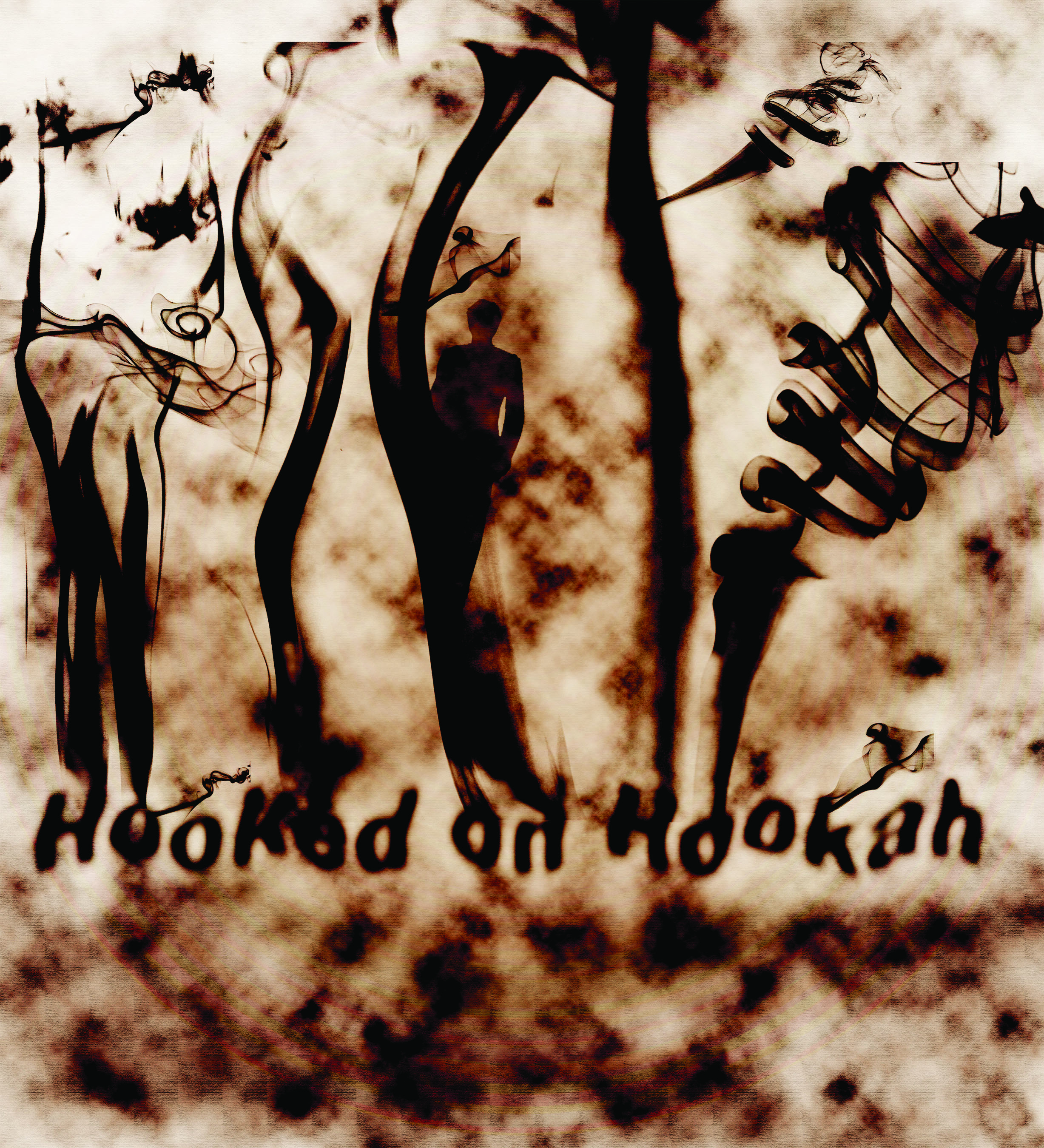 Determinants of hookah use
Friends exert the greatest influence on high school hookah use, according to a landmark study Al-Delaimy conducted in conjunction with San Diego State University. It was the first of its kind to address patterns of initiation, use, and cessation in a population of hookah users. More importantly, it is the first survey of high school students to compare demographics, risk perception, and other behavioral factors between hookah users and non-users.
Interestingly enough, Al-Delaimy discovered that 50.3% of the high school students surveyed first learned about hookah from friends. Of those students who had heard of hookah, 59.5% believed it more socially acceptable, and 46.3% believed it safer than cigarettes. In addition, a correlation was found between frequent hookah users and hookah accessibility: 22.3% of frequent hookah users reported that they first learned of hookah by seeing a hookah lounge. Al-Delaimy believes that the proximity of hookah lounges to high schools is increasing access to the behavior. In addition, 13.5% of all minors surveyed said they had visited a hookah lounge. Illegal visitation of hookah lounges and use of tobacco by minors may suggest this is a widespread phenomenon that endangers the health of adolescents and young adults.
Characteristics of current hookah users
Al-Delaimy also began establishing demographic statistics of current hookah users in a comprehensive paper published in Tobacco Induced Diseases, which surveyed all hookah-serving venues in downtown San Diego, California. Al-Delaimy conducted the survey using brief questionnaires which consisted of questions about each participant's age, gender, and ethnicity.
To assess the association between cigarette and hookah smoking, participants were asked about cigarette smoking, how often they smoked a day, and the brand of cigarettes they used. Hookah users were asked about their favorite tobacco flavor and frequency of their hookah use. To assess the perceptions of hookah use, they were asked for their opinion about the harmfulness of hookah smoking compared to cigarette smoking. Much to Al-Delaimy's amazement, 58.3% of hookah users surveyed believed smoking hookah was less harmful than smoking cigarettes.