BY GRACE SAHYOUNI | SQ WRITER | SQ ONLINE (2015-2016)
In late January 2016, the Obama administration announced $4 billion to be allocated to projects nation-wide to make computer science accessible to students everywhere. This enormous sum reflects the administration's urgency to further STEM education, or more specifically, computational skills. In President Obama's address, he stated that "in this new economy, computer science isn't an optional skill – it's a basic skill". The initiative would fund classroom equipment, teacher training, and the development of interactive curriculum. The ultimate goal of the program is to help close the skill gap between Americans entering the workforce and their foreign competitors.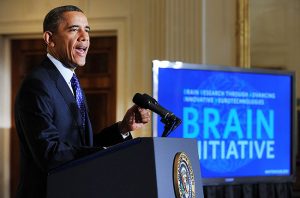 This newly funded project is not unchartered territory for the Obama administration since their approach has generally been education-based throughout the entirety of the two terms. In 2014, the BRAIN initiative was set forth to fund research projects across the nation that focused on understanding the brain. UC San Diego was among the many recipients of the federal grants; it received $10 million to be distributed to four teams of scientists over a three-year period. These funds have allowed researchers to lay the groundwork of brain circuitry research and how brain circuitry works. UCSD's Chancellor Pradeep Khosla commented that the grants are a "reflection of the strength of our neuroscience faculty and the contributions they will make to this important national research effort".
The Center for Brain Activity Mapping (CBAM) under the Kali Institute for Brain and Mind at UCSD is taking on the technologically and biologically challenging task of developing tools to measure neural activity. Dr. Ralph Greenspan, founding director of CBAM, highlights that the "brain-mapping discoveries made by CBAM may shed light on such brain disorders as autism, traumatic brain injury and Alzheimer's, -and could potentially point the way to new treatments".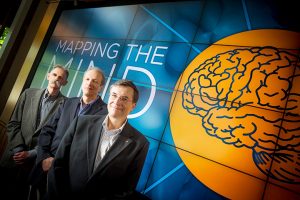 The collaboration between research universities and the federal government increases the possibility of achieving significant scientific discoveries. President Obama has made a great effort to fund science and education, and with the end of his second term quickly approaching, the public should be educated about the policies of the presidential candidates before casting a vote. From the democratic party, both Hillary Clinton and Bernie Sanders have expressed interest in further funding science projects. Clinton proposed a $2 billion research initiative to find a cure for Alzheimer's disease, and Sanders stated he supported space exploration and stem cell research among other topics. On the other hand, the leading primary from the Republican party, Donald Trump runs an anti-science campaign. He has made multiple statements condemning global warming a "hoax" and that mass vaccinations are related to a rise in autism. Research, specifically in science and technology, is necessary for society to move forward and is the backbone of scientific discovery. The next leader should be able to continue President Obama's significant work and be able to see the value of STEM research and education.
[hr gap="0″]
Sources:
http://www.sandiegouniontribune.com/news/2013/apr/22/brain-ucsd-obama/
http://ucsdnews.ucsd.edu/feature/uc_san_diego_creates_center_for_brain_activity_mapping
http://www.kavlifoundation.org/science-spotlights/ucsd-creates-center-brain-activity-mapping-interview-director-ralph-greenspan#.Vz6GlpErKDs
http://reason.com/blog/2016/02/16/donald-trump-on-science