BY ANOKHI SAKLECHA | SQ STAFF WRITER | SQ ONLINE (2015-16)
As the second leading cause of death in the United States, cancer justifiably seems like an undefeatable menace. However, researchers at San Diego's Illumina, the world's leading DNA sequencing company, may have brought us one notch closer to conquering the disease.
The first step to a cure is detection. Currently, nearly 50% of cancers are identified too late for treatment. Present-day detection devices, including magnetic resonance imaging (MRI) and positron emission tomography (PET), are not sensitive enough to diagnose early-stage tumors. Hence, there is an urgent calling for a more accurate cancer-monitoring technology; and that is where Illumina comes into play.
The company recently announced its plans to establish a spin-off company, Grail, that will mass-develop an inexpensive DNA-based liquid biopsy cancer diagnostic test. Liquid biopsies present the current "Holy Grail" of cancer research. Contrary to the costly and inadequate tissue biopsy procedures, liquid biopsies offer an efficient, effective, and noninvasive method of detecting early-stage cancer via a blood sample investigation.
From the beginning of cancer formation in the body, tumor sites release bits of cell-free DNA and cancer cells, known as "circulating tumor cells" (CTCs). These distinctive cells and DNA segments float freely in the blood stream and possess unique mutations and antibodies, allowing them to act as genetic biomarkers for the earliest stages of cancer.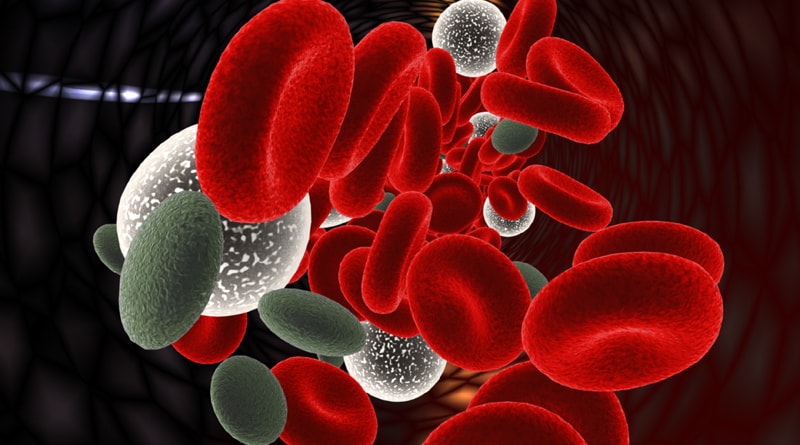 Grail's biopsy test will screen a sample of blood for a number of specified cell-free DNA mutations that are correlated with cancer presence. The company will spend the rest of this year determining the collection of genetic markers to be used in this screening. They hope to begin their clinical trials for liquid biopsies in 2017 and officially launch the product in 2019.
Identification of CTCs and cell-free DNA – through liquid biopsies – could facilitate early detection of tumors, and hence, more effective treatment techniques. Perhaps best of all, the liquid biopsy test is virtually harmless; it simply requires a sample of the patient's blood. Additionally, by analyzing the density and patterns of the blood-based biomarkers, scientists and physicians will not only be able to detect the presence of tumors, but also monitor the disease process over time and oversee treatment procedures.
Researchers at the UCSD Moores Cancer Center are also conducting research on liquid biopsies as a cancer detection and treatment monitoring technique. Dr. Hatim Husain, an Assistant Professor of Clinical Medicine, is leading a liquid biopsy initiative for lung cancer patients. Currently, his team has been successful in monitoring the progress of lung cancer in response to various personalized therapies.
"If one can track cancer over time, they are more well positioned to treat it at any given stage," he said. "[And] the potential for liquid biopsies to detect cancer early will be a very important element of patient care in the future."
However, in addition to the many potential advantages of liquid biopsies, they also present a few challenges. For example, the concentrations of CTCs and cell-free DNA in the blood are remarkably low, especially during the initial stages of cancer. Hence, liquid biopsy tests will need to be highly sensitive in order to effectively detect these signs of cancer. Additionally, as CTCs and DNA are both very fragile, proper processing and handling of the blood samples are necessary in order to preserve their contents.
While additional research is undoubtedly required before liquid biopsies become ubiquitous, they demonstrate the potential to be a sensitive and efficient diagnostic test and monitoring vehicle for tumor development.[hr gap="0″]
Sources:
http://www.ncbi.nlm.nih.gov/pmc/articles/PMC4356857/
http://www.bio-itworld.com/2016/1/11/illumina-spinoff-grail-trial-liquid-biopsies-early-detection-cancer.html
http://www.kaloramainformation.com/article/2016-02/Liquid-Biopsy-Promise-and-Challenge-behind-CTCs-and-cfDNA