Editor-in-Chief:
Emma Huie '20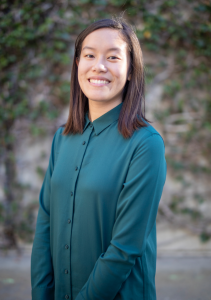 Human Biology Major, Political Science and Music Minors
Emma is Human Biology major from Warren College, and is excited to be a part of SQ for her fourth year! Previously, she spent her first two years as a staff writer for UTS and one year as Co-Research Editor. Her favorite part about being in Saltman Quarterly is meeting all the fun and collaborative people who share a passion for writing and science. When she isn't in class or at the Greenspan lab, she can be found volunteering at Moores Cancer Resource Center, reading mystery novels, or enjoying some (but not too much) nature.
Executive Editor:
A
rya Natarajan '21
General Biology Major, Cognitive Science (Design & Interaction) Major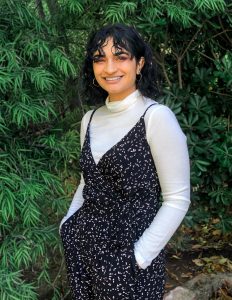 Arya joined Saltman Quarterly in her first year as a designer and has since served as Production Editor, Executive Editor, and occasional writer of SQ Online pieces. Now in her final year, she's thrilled to
support the SQuad's myriad of projects before she heads out to continue science writing, multimedia storytelling, and STEM engagement-ing in the non-college world. When she's not editing articles or researching symbiotic relationships (brief self-plug: bit.ly/symbiologist), she's usually playing her violin, inspecting local tide pools, or painting on scrap pieces of cardboard. Hit her up by email (a5natara@ucsd.edu) or on Twitter (@aryanatarajan) to talk marine ecology, parasitology, museums/aquariums, and/or all things sci-comm.
Editor-at-Large: Sharada Saraf '20
Human Biology Major, Global Health Minor
Sharada joined Saltman Quarterly in her first year to connect with talented and passionate biology students as a member of the online reporting team. She stuck with the SQ staff for the following 2 years as the Online Editor and Editor-in-Chief. SQ is clearly her favorite part of being an undergrad at UC San Diego, and she is thrilled (and sad!) that she now supports the SQuad in her final year as Editor-at-Large. When Sharada's not editing articles in the SQ office or sprinting to lab, you can find her hiking, re-learning how to play piano, or anxiously reminding people to get their flu shots.
SQ Features Editor: Nikhil Jampana '21
Human Biology Major, Global Health and History Minors

Nikhil joined SQ as a freshman to convey his enduring love for science and storytelling. After serving as a staff writer for SQ Features, he is now excited to work alongside a new team of writers as they communicate their passion and idealism for science by publicizing the awesome research at UC San Diego. When he's not editing pieces or making deadlines, you can find him listening to music, reading a novel, or doubling over with laughter as he watches stand-up comedy.

Head Production Editor: Zarina Gallardo '21
Human Biology major, Psychology Minor
Zarina is a third year human biology major from Muir. She joined SQ's production team as a freshman to combine her passion for science, design, and reading. She hasn't been able to escape production team since as her love for her team keeps her there. In the future, she plans to apply for medical school and hopefully get in to pursue her dream of becoming a doctor. When she's not cramping her neck studying or designing you can find her playing video games, listening to music, and working on her photography skills.
Head Technical Editor: Salma Sheriff
,

'21

Human Biology Major, Cognitive Science and Literature/Writing Minor

Salma is in her third year at UC San Diego. After finishing her degree, she plans to apply to medical school and become a physician…eventually. She spends most of her time outside of classes and SQ in the Malinow lab researching the biological basis of depression. Other than that, she is a member of the Women's Ultimate Frisbee team (D-Co, you know!) and spends too much time writing, trying to get swole, reading comics, and pampering her amazingly adorable fluffball and poseur of a cat, Lieutenant Soot on the Snoot.
UTS Features Editor:
Andra Thomas, '21
Human Biology Major, Global Health Major
Andra is a third-year Human Biology and Global Health double major. She joined UTS as a second-year and is thrilled to be a part of core staff this year! After undergrad, she plans on applying to medical school and working in communtities without access to proper healthcare. Outside of SQ, Andra is a part of the Student Council of ERC where she helps plan and execute events hosted at the college. She enjoys spending time with the people closest to her as well as trying new activities, eating at new restaurants, and exploring new places. She's always looking to get to know more people, so if you have any questions email her at ajt024@ucsd.edu.
UTS Production Editor: Julia Cheng, '21
Physiology and Neuroscience major, Business Minor
Julia is a third-year Physiology & Neuroscience major who hopes to eventually become a neurosurgeon. She joined SQ to bridge her passion for biology with her love for design and she is so excited to be working with such an amazing team. When she's not in class or studying at the library, she can be found spoiling her adorable, mustached bunny named Lil Bun, exploring La Jolla for aesthetic food places, and binging shows on Netflix. She can also be spotted at dog parks with her non-existent dog (beware…she's only there to play with other people's dogs).
Webmaster: Saksham Gupta
, '20
Physiology and Neuroscience Major, Business Minor
Saksham joined Saltman Quarterly as a sophomore interested in the research and publication aspect of science. He began working in both the Outreach and Research committee in his sophomore year and loved both. For the past year he was the webmaster and loved it so much he decided to continue. Out of SQ, Saksham loves to play soccer, wrestle, and play the guitar. He hopes to go into the amazing world of medicine out of college. You can contact Saksham at sag067@ucsd.edu for any comments, suggestions, or insults about the website or anything else.
Online Editor (Reporters): Shreya Shriram, '21
Biochemistry & Cell Biology Major, Psychology Minor
Shreya is a third-year Biochemistry and Cell Biology major and Psychology minor who aspires to become a physician. She joined SQ as an Online Reporter in her second year, and is excited to now take on the role of Online Editor. Outside of SQ, Shreya is also part of UCSD StRIVE, an organization that works with young adults with disabilities. In her free time, she enjoys reading (especially mysteries and historical fiction), trying out new recipes, and watching random YouTube videos. If you have any questions, please feel free to reach out to her at sshriram@ucsd.edu!
Online Editor (Bloggers): Daniel Lusk, '20
Biochemistry & Cell Biology Major, Psychology Minor
Daniel Lusk is a Biochemistry and Cell Biology major minoring in Psychology at UC San Diego. He loves podcasts, hacky sack, and talking about how good he is at Super Smash Bros. He isn't actually that good at Super Smash Bros. Daniel has written on the science behind self-care and hopes one day he'll take his own advice. In the meantime, he'll continue spamming snooze and fighting for free time. For questions about prime on-campus napping spots or really anything else, email him at dlusk@ucsd.edu or hunt him down on social media.
Head Photographer:
Michael Endow

, '20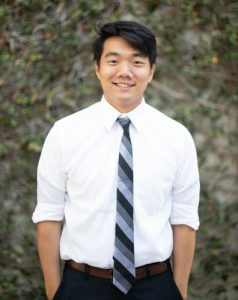 Biochemistry & Cell Bio Major, Media Major
Michael is double majoring in Biochemistry/Cell Biology and Media. He applied to be a staff photographer his first year at UCSD, but was sadly rejected because he was bad. He continued to work on his photography through his photography minor and managed to make the team the following year. From there he applied to be the head illustrator/photographer, and got that position in the best way there is to get a new position, by default. From there he did his best to make it look like he knew what he was doing, but he totally didn't. Luckily he had the idea to split his position into two different positions, and give the title of head illustrator to Victoria Hoznek, and he would then become head photographer. With the magnificent Victoria's help, he made a lot of progress for the photography team when he got photos to appear in UTS for the first time ever. When he's not panicking about not knowing what to do or asking Victoria for help, he can be found watching the Great British Baking Show, taking photos, playing tennis, embarrassing himself at the gym, at work as a part-time photographer for JC Penny, or trying to grow facial hair (and failing). For any questions, send a message to mmasaru@ucsd.edu

Head Illustrator:
Varsha Rajesh, '20
Biochemistry & Cell Biology Major
Varsha is a fourth year majoring in Biochemistry and Cell Biology, working towards a career in forensic research. She has been illustrating for SQ publications since her freshman year, and worked on production last year. In addition to working on SQ illustrations, Varsha also volunteers in the Alperin Lab doing research on pelvic floor disorders, and advocates for sexual assault awareness through the UCSD chapter of It's On Us. She also tunes in to true crime podcasts and listens to new film scores.
Community Outreach Chair: Olivia Gerald '20
Physiology & Neuroscience Major, Psychology and Global Health Minors
ッOlivia is a third year premedical student majoring in Physiology & Neuroscience, and minoring in Psychology and Global Health. She loves all things science and little kiddos; she works at a Pediatrics research lab, has worked at a children's social cognition lab, and is proud to be the Chair of the Community Outreach ​Saltman Quarterly​ this year! She also loves immersing herself in self-care, nature, and volunteering. She works at CorePower Yoga, so if you'd ever like to take a one-week free trial of hot yoga with her, she's down! If you love plants✿, she's growing a big boi right now for you to come visit (her tomato plant is her favorite baby at the moment). She is also in-the-know about a secret cave at Scripps Coastal Reserve if you ever want to go and watch the sunset with her. (ノ◕ヮ◕)ノ*:・゚✧
Publicity Chair: Hanna Richkind '20
Human Biology Major, Photography Minor
Hanna is a fourth year Human Biology major with dreams of becoming an eye surgeon. Outside of Saltman Quarterly, you can find her volunteering at the Nieh Lab where she collects research data on honey bees. She is also a proud Student Manager at the Village Place and Market where she desperately pitches recruitment of her many other extra curricular activities to the employees. If she had any free time, she would be spending it at the beach, watching the Dodger game, or taking photographs, a hobby she loves so much that she took it on as a minor just to force herself to keep up with it.
Research Editor: Alejandro Dauguet '21
Neurobiology Major, Linguistics Major
Alejandro is a fourth year Neurobiology student double majoring in Linguistics (siiii). He joined SQ as a Technical Editor in 2018 due to his love for punctuation, and returned this year to be part of the Core Staff as a Research Editor. Outside of class, you can find him playing and/or watching soccer, relaxing at the beach, hiking off the beaten trail, and exploring the wonderful hobby of naturalism.
BS/MS Liaison (Review Board): Gayathri Kalla '19
General Biology major, Sociology minor, Biological Sciences MS Candidate
Gayathri is a Masters student at UCSD through the Division of Biology's contiguous BS/MS program. She joined Saltman Quarterly her third and last year as an undergrad as an Online Reporter, where she had the opportunity to research and write about the intersection of science and society, the most ambitious crossover of all time. She couldn't stand to leave SQ, so she's returning as a BS/MS liason to work with Review Board to help edit and perfect research manuscripts for publishing! At any given time, outside of gushing over her professors in class and studying plant pathogens in the Pogliano lab, she is probably drinking chai and raving about the latest thing she has read.

BS/MS Liaison (Research): Xaver Audhya '20
Biochemistry & Cell Biology Major, Global Health Minor, Biological Sciences MS Candidate
Xav joined Saltman Quarterly in 2018 as a UTS Staff Writer and General Review Board member, and is continuing on now as a BS/MS Liaison. Most of the time you can find Xav in the Daugherty Lab, where his master's research focuses on understanding how viruses and immune systems evolve to establish dominance over one another. When he's not at school or in class, there's a good chance he's having a bonfire at Mission Bay!