SQ Core Staff '16-'17
Editor-in-Chief: Rahul Nachnani, '17

Human Biology major, Business minor
Rahul is a fourth year studying biology and business, and hopes to attend medical school in the next year. He is passionate about science literacy and science education, and has held various positions in SQ throughout his college career. He hopes to be a psychiatrist, being able to teach at a medical school as well as research the underpinnings of psychiatric disease. In his free time, Rahul enjoys reading novels, woodworking and exploring San Diego's coffee and brewery scene.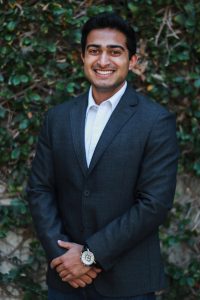 Executive Editor: Sid Ambulkar, '18
Bioinformatics major, Health Care & Social Issues minor, Business minor
Sid got involved with Saltman Quarterly's during his freshman year as a member of both the Community Outreach Committee and Review Board. The following year, he was selected Chair of the Community Outreach Committee and further developed Saltman Quarterly's STEM education programs and community partnerships. Through SQ, Sid hopes to better educate the UC San Diego community about ground-breaking advances in the field of biology and help make scientific research accessible and exciting to students of all ages. Outside of SQ, Sid works to connect technology and medicine, studying techniques in genomic sequencing for personalized medicine and developing mobile applications to better deliver quality health care.
Research Editor: Rika Kumar, '17
Biochemistry and Cell Biology major, English Literature major
Rika Kumar is a fourth year at UCSD with a double major in biochemistry and English literature. She got involved with Saltman Quarterly her junior year and started as part of the review board. As part of the review board she learned what it was like to be part of the Saltman Quarterly team and be involved in the editing process. Since the experience helped build her scientific knowledge and editing skills, Rika became co-Research Editor for the 2016-2017 school year. She believes her experiences with the review board, previous biology classes, and lab work has helped prepare her to be research editor for Saltman Quarterly. For the past two years, Rika has been working in a neuroscience lab in the supercomputer center studying the relationships between music, memory, and cognition using eeg's. She hopes to study more neuroscience in graduate school in the future. In her spare time Rika enjoys hiking and other outdoor activities, or spending time with friends and family.
Research Editor: Fareed Dibazar, '17
General Biology major, Political Science with a specialization in  International Relations major

Fareed Dibazar is a graduating Senior double majoring in General Biology and Political Science with a specialization in International Relations.  His passions in Biology include Botany, Plant Genetics, and the translation of Science in the Public Arena such as in Education and Policy. Outside of his academic pursuits and work with SQ, Fareed enjoys writing plays, practicing his lackluster choral skills with a community choir, memorizing obscure literary motifs like the stages of Campbell's Monomyth, movie trivia, and lifting heavy objects in the gym.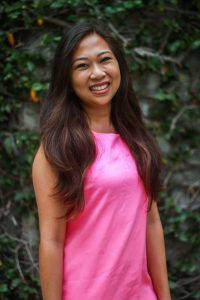 Blog Manager: Alex Vargas, '18
General Biology major, Humanities minor
Alex became part of the SQ family as Blog Manager this year, combining her interest in a personal online presence and branding with biology. She loves the creativity and big picture work of the job, and balances that out with her jobs with the Revelle Academic Advising Office, where she does–big shocker–academic advising for first and second year students, the Biology Department as a TA and OASIS as a math facilitator. Off the clock, she can be found binge watching X-Files and every crime show ever made (especially NBC's Hannibal), painting and doing calligraphy, and eating prodigious amounts of ice cream.
Review Board Manager: Jason Chien, '18
Microbiology major
Jason is a third year Microbiology major at Earl Warren College. His interests in science include finding novel therapies for infectious disease and enhancing innate immunity. Currently, Jason works in Dr. Nizet's lab in the School of Medicine, studying human neutrophils, the most abundant white blood cells in circulation and critical mediators of the immune response. His current research focuses on elucidating the functional role and underlying mechanism of the neutrophil G protein-coupled cannabinoid receptor, CB2. Outside of academia, he enjoys playing tournament paintball, cooking, drinking delicious San Diegan microbrew and eating tacos. His dream is to start a private medical practice and settle in San Diego.
Publicity Chair: Lisa Chik, '19
Physiology and Neuroscience major
Lisa is a second year in Marshall College. She first joined Saltman Quarterly as a review board and publicity committee member. Her favorite parts of SQ are the people she gets to work with and the opportunities available here. Lisa is also involved with the UCSD Guardian newspaper, works for the Stein Institute for Clinical Research on Aging, and volunteers at the La Jolla Family and Sports Medicine Clinic. She hopes to graduate from medical school and be a pediatric rheumatologist. In her free time, Lisa enjoys baking, hiking, shopping, and finding new places to eat.
Community Outreach Chair: Todd Chou, '18
Microbiology major,Marine Biology major, Science, Technology, and Society minor
Todd started his time at SQ on the Review Board in his first year and moved to Community Outreach his second year where he is currently the Chair. Having influential teachers and previous experience volunteering at a science center have convinced him that reaching out to the future thinkers of America is a particularly worthwhile endeavor, and SQ is a perfect way to do just that. This year, the Outreach Committee will be inspiring young minds in underrepresented and underserved areas of San Diego as they utilize the resources of SQ and UCSD to increase science literacy and spark a passion for biology. In his spare time, this aspiring scientist can be found spending time in a bacteria lab, finding awesome food spots in San Diego, or chilling with a (but hopefully multiple) dog(s).
Online Editor: Cade Oost, '19
Microbiology major, Cognitive Science minor
Cade is a second year Microbiology student from Warren College. He got involved in SQ in his freshman year as an Online Reporter and found that being on the online team was a perfect way to stay updated in the biological community as well as communicate his passion for biological research. He hopes to continue to develop Saltman Quarterly's online presence, only now as the Editor. In his spare time Cade can be found reading, swimming, or working in a virology lab on campus, and he spends his summers coaching a novice swim team as an LA City Lifeguard.
SQ Features Editor: Karen To, '17
Physiology and Neuroscience major
Karen became involved with Saltman Quarterly in her junior year as a features staff writer and has loved it ever since then. Now, as SQ Features Editor, she is excited to embark on another year of publications with her fellow SQ staff members. She hopes to utilize what she has learned from being a part of SQ to pursue optometry in the future.
SQ Production Editor: Madalyn De Viso, '18
Physiology and Neuroscience major
Madalyn became part of the SQ family during her first year on Review Board. During her second year she combined her love and awesome talent for graphic design with her passion for biology as the UTS Production Editor. Realizing that the SQ office is the perfect second home she decided to up the ante and take on the position of Head Production Editor for her third year. She enjoys being a part of SQ because it allows her to explore her interests in biology and interpret it through elements of journalism and design. When she's not in the office working on the journal, she enjoys spending time with her friends, dog watching at the beach, and finding the yummiest places to eat.
UTS Features Editor: Rithvik Shankar, '18
Physiology and Neuroscience major, Psychology minor
Rithvik is a third year studying Physiology and Neuroscience. He joined Saltman Quarterly in his second year as a writer for UTS and is now continuing his SQ experience as the UTS Features Editor. Outside of SQ, you'll find him at FOOSH Improv performing every other week or in the kitchen searching for the perfect chocolate chip cookie recipe.  His other hobbies include playing the banjo, swimming in the ocean, and dominating the volleyball court. In the future he hopes to use his experiences and resources to help those who need it the most.
UTS Production Editor: Tushara Govind, '19

Human Biology major, Literature of the Worlds minor, Speculative design minor
Tushara is a second year Human Biology major from Revelle College. Biological research has always been of great interest to her, and she has joined the staff for the first time as UTS Production Editor this year. When she learned of Saltman Quarterly and the opportunity to combine journalism, design, and biology into one, she was incredibly excited to become a part of such a unique organization. Outside of SQ, Tushara is involved with graphic design for Revelle College organizations and dances for UCSD's bhangra team, DRP. She also thoroughly enjoys binge-watching TV shows on Netflix, reading tons of fiction, and exploring for new coffee shops!
Head Technical Editor: Shuen Sun, '17
Biochemistry & Cell Biology major, Psychology minor
Shuen likes to visit museums and aquariums in her free time. She loves drinking coffee and reading books and is always looking for recommendations, and loves listening to Christmas music year-round. She is also a part of Colleges Against Cancer and Alternative Breaks@UCSD. SQ Editorial Staff
Head Photographer/Illustrator: Grace Lo, '19
Physiology & Neuroscience major, Interdisciplinary Computing, Arts, and Media minor
Grace is a second year Physiology and Neuroscience major with a minor in Interdisciplinary Computing, Arts, and Media. As both a creative, idealistic dreamer and a strategic logician obsessed with facts, she lives in a paradox that drives her enthusiasm for both the STEM and arts fields. Her career goal is biomedical illustration, which incorporates her fascination for science, art, writing, and education. Thus she thoroughly enjoys her role as Head Photographer/Illustrator and hopes her contribution to SQ while in this position will enhance understanding of the fascinating biological facts presented in SQ for the UC San Diego community and beyond.