SQ Core Staff 2018-2019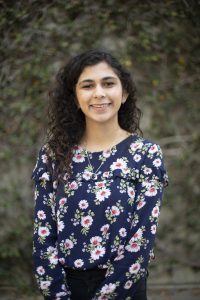 Editor-in-Chief: 
Sharada Saraf, '20
Human Biology Major, Global Health Minor
Sharada joined Saltman Quarterly in her first year hoping to connect her enthusiasm for biology and love for journalism as member of the online reporting team. She has since served as SQ's Online Editor, and now oversees all things SQ as Editor-in-Chief. Her favorite part about working with the SQ team is collaborating with passionate students who have diverse interests within the realm of the biological sciences. Outside of SQ, you can find Sharada anxiously reminding people to get their flu shots, studying Zika virus at Scripps Research, or struggling to name all four members of the Beatles.

Executive Editor: 
Tushara Govind, '19
Human Biology, Literatures of the World
Tushara joined Saltman Quarterly as a second-year on SQ's production staff and loved it so much that she decided to continue being part of this amazing organization for the past two years. Biological research has always been of great interest to her, and she joined the staff for the first time as UTS Production Editor two years ago and then transitioned to Head Production Editor last year. When she learned of Saltman Quarterly and the opportunity to combine journalism, design, and biology into one, she was incredibly excited to become a part of something that allowed her to combine all her passions into one. Outside of SQ, Tushara is involved with graphic design for Revelle College organizations and dances for UCSD's bhangra team, DRP. She also thoroughly enjoys binge-watching TV shows on Netflix, reading tons of fiction, listening to the most outlandish stories, and exploring for new cute, hipster coffee shops!

Editor-At-Large: 
Lisa Chik

, '19

Physiology and Neuroscience major, Human Developmental Sciences minor

Lisa was first involved with review board and publicity, transitioned to finance manager, and is now the Editor-at-Large. She enjoys planning fundraisers and other events for SQ, especially because it helps her get to know the staff. Lisa is also involved with the UCSD Guardian newspaper and works for the Stein Institute for Clinical Research on Aging. She is pursuing osteopathic medicine and is especially interested in treating children with autoimmune diseases. In her free time, Lisa enjoys decorating, cooking, traveling, shopping, and finding new places to eat.

 

 

 
Research Editor: 
Cassidy Lam

, '19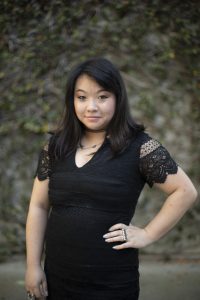 Social Psychology major, General Biology minor

Cassidy joined Saltman Quarterly in her fourth year as a Review Board Member, and is now a Co-Research Editor for 2018-2019. She is studying Social Psychology with a heavy background in biology, and is working her way to graduate school to earn a Psy.D in clinical or social psychology. In her spare time, she can be found researching human behavior, drinking boba, waiting for Season 8 of Game of Thrones, or giggling at something on the Internet (probably a puppy picture or tasty meme). 
Research Editor: 
Emma Huie

, '20

Human Biology major, Music minor

Emma is a third-year Human Biology major and Music minor from Warren College. After enjoying her first two years at UCSD working as a staff writer for UTS, she is now a Co-Research Editor for 2018-2019. Her favorite part about being in Saltman Quarterly is meeting all the fun and collaborative people who share a passion for writing and science. When she isn't in class or at the Greenspan lab, she can be found volunteering at Moores Cancer Resource Center, reading mystery novels, or enjoying some (but not too much) nature.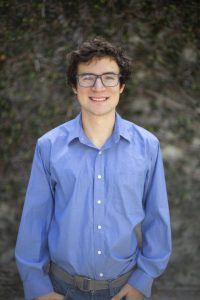 Blog Manager: 
Liam Huber,

'19

Biochemistry and Cell Bio, International Studies in Poli Sci

Liam is a fourth-year who has been writing on macroevolution, paleontology, and other things bio-related for Saltman Quarterly since his second year. He should probably be focusing on improving his Darwinian fitness and/or his lab grade, but for now he would rather be doodling dinosaurs and overseeing Saltman Quarterly's blogger division. Love letters, hate mail, and anything in between can be sent to him via liamblogsforsq@gmail.com.
Review Board Manager: 
Serena Tan, '20
Biochemistry and Cell Biology
Serena is a third-year and joined Saltman Quarterly in her second year. She spends most of her time in lab as an undergraduate researcher at Sanford Consortium for Regenerative Medicine. Her research focuses on the tumor's microenvironment and its ability to promote cancer progression. Her goal this year as the Review Board Manager is to help Review Board members understand the nature of scientific literature and to provide information and resources about research at UCSD.
Publicity Chair: 
Theresa Bui

, '19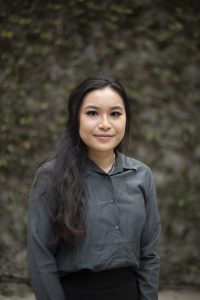 Physiology and Neuroscience major, Psychology minor
Theresa Bui initially joined Saltman Quarterly as a blogger to share her love for writing and science. Now, she is the Publicity Chair in hopes of sharing other Saltman Quarterly members' talents, passion, and hard work. When she's not furiously sharing on social media or studying, she is gymming, picking worms at the Troemel Lab, or watching excessively cheesy romantic comedies.
You can contact Theresa at thbui@ucsd.edu
Community Outreach Chair: 
Tiffany Huynh, '20
Physiology and Neuroscience major, Science Education minor
Tiffany is a third-year Physiology and Neuroscience major and Science Education minor. She joined Saltman Quarterly as a freshman and served two years on the Community Outreach Committee before becoming this year's Community Outreach Chair. She enjoys spreading her passion for biology to various student populations and believes that her experiences from Saltman Quarterly will help her in the future as a science teacher. Hobbies and interests include dogspotting, reading Stephen King novels, endlessly scrolling on Reddit, and watching shiba inu videos.
Online Editor: 
Lauren Brumage

, '19

Microbiology, Biological Anthropology

Lauren is a fourth-year Microbiology and Biological Anthropology double major from John Muir College. She joined Saltman Quarterly due to her desire to promote scientific understanding and communication. After two years as a writer, Lauren is now the new Online Editor for Saltman Quarterly. She is an undergraduate researcher at Dr. Joe Pogliano's laboratory where she studies antibiotic mechanism of action. Outside of lab and classes, you can find Lauren spending time with family, hiking, playing video games, or painting The Lord of the Rings and The Hobbit miniatures. You can contact her at lbrumage@ucsd.edu.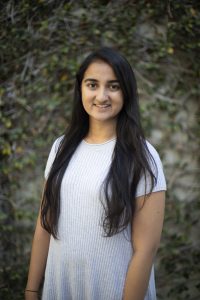 SQ Features Editor: 
Samreen Haque

, '19

Physiology and Neuroscience major, Cognitive Science minor         

Samreen has been involved with Saltman Quarterly in a different capacity for each of her four years with the organization. After spending two years in writing positions, she went on to lead each of the two features writing committees in an effort to help cultivate the same love for biology and scientific inquiry for other students that SQ helped build for her. In her free time, you can find her watching Netflix with patients at work, analyzing neurotransmitter expression in the suprachiasmatic nuclei of mice, or humming under her breath in hopes a talent scout discovers her and auto-tunes her way into a life of fame.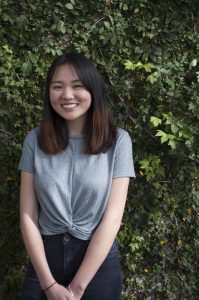 SQ Production Editor:
Dominique Sy

, '19

General Biology major, Sociocultural Anthropology minor

Dominique joined SQ's production team at the end of her first year to bridge her interests in Biology and design. She was also a design communication intern at the Computational Clinical Neuroscience lab, for which she now works on research concerning cervical dystonia and clinical applications of technology. She is also a member of a Catholic fellowship and a volunteer at the UCSD Medical School's teaching labs. Her other hobbies include finding cute coffee shops, binging k-dramas, and geeking out about the human body.
UTS Features Editor: 
Ashni Vora

, '19

Biochemistry and Cell Biology

Ashni is a fourth-year who often geeks out on genetics and developments in molecular medicine. She joined UTS as a writer in her second year and hopes to spread her excitement for science to others through her writing. When she's not at lab tending to mice she's usually listening to angsty teenage music to cope with the idea of being an adult after graduation.

 

 

 
UTS Production Editor: 
Arya Natarajan

, '21

General Biology/Cognitive Science (Design and Interaction)

Arya is a second-year biology and design student with a love for telling stories and reading about marine invertebrates. This is her second year on the SQ production team. When she's not working on layouts, you can find her playing her violin, working with zooplankton in the Shurin lab, volunteering at the Birch Aquarium, or hosting her radio show, Splatter Paint, on KSDT.

 

 

 

Head Technical Editor: 
Rebecca Hu

, '20

Data Science major, Political Science Minor

Rebecca joined Saltman Quarterly her first year at UC San Diego as a technical editor and has since switched her major from Human Biology to Data Science, but her love for biology remains. As Head Technical Editor, she enjoys reading all the articles that SQ publishes and helping the writers communicate their research and ideas effectively. Rebecca currently applies her data science skills to biology through the Center for Microbiome Innovation as an undergraduate researcher normalizing microbiome metadata. Her favorite things include sea otters, movies, and her dog, Brooklyn.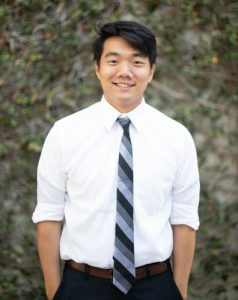 Head Photographer: 
Michael Endow

, '20

Biochemistry and Cell Bio, Media

Michael is a fourth-year student who is double majoring in Biochemsitry and Media. He joined in 2017 during his third year, as a staff photographer. After a short time as the temporary head photographer, he then became the 2018-2019 head photographer. With a passion for both photography and biology, Saltman Quarterly seemed like a logical step forward for Michael,and he hopes to do a good job. In his freetime Michael enjoys video games, naps, spending time with friends, volunteering with Camp Kesem, photographing things, and making the occasional bad drawing.
Head Illustrator: Vicky Hoznek, '19
Human Biology major, Psychology & Studio Art minors
Vicky joined Saltman Quarterly as a first-year, hoping to develop her art skills and to meet people with a variety of interests within the field of biology. After two years as an illustrator, she is now Head Illustrator. When not in class, you can find her researching aging-related cell signaling in the heart, drinking too much coffee, or tending to her plants.
Webmaster: Saksham Gupta '20
Physiology and Neuroscience major, Business minor
Saksham joined Saltman Quarterly as a sophomore interested in the research and publication aspect of science. He began working in both the Outreach and Research committee in his sophomore year and loved both. This year he is the webmaster. Out of SQ, Saksham loves to play basketball and soccer, read, and play the guitar. He hopes to go into the world of biotechnology out of college. You can contact Saksham at gsaksham@gmail.com for any comments, suggestions, or insults about the website or anything else.