SQ Core Staff '17-'18
Editor-in-Chief: Cade Oost, '19

Human Biology major
Cade got involved with SQ as an Online Reporter his first year and found it was a great way to express his passion for biological research. He continued to build  SQ's online presence as the Online Editor, and now oversees both the website and SQ's various physical publications as the Editor-in-Chief. Cade also works in a virology lab on campus and for a mobile eye clinic to further his eventual goal of becoming an optometrist. In his free time Cade can be found reading, swimming, scrolling mindlessly through Facebook, or driving around on a never-ending search for the best taco in San Diego.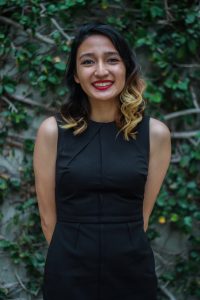 Executive Editor: Madalyn De Viso, '18
Physiology And Neuroscience Major
Madalyn became part of the SQ family during her first year on Review Board. During her second and third year she combined her love and awesome talent for graphic design with her passion for biology as the UTS Production Editor and SQ Production Editor, respectively. She enjoys being a part of SQ because it allows her to explore her interests in biology and interpret it through elements of journalism. Outside of SQ, Madalyn devotes much of her time exploring the neural circuity of mice and hopes to go on to graduate school in neuroscience. When she's not training mice in the lab, she enjoys playing and caring for her own two pet mice, Butters and Lard. In her free time, she enjoys making potato salad, the only decent meal she can cook, and discovering new places to eat because she burned her scrambled eggs three times in a row.
Editor-At-Large: Sid Ambulkar, '18
Bioinformatics Major, Health Care and Social Issues Minor
Sid got involved with Saltman Quarterly during his freshman year as a member of both the community outreach committee and review board. He has since served as the head of the community outreach committee and as the Executive Editor for the journal. Through SQ, Sid hopes to better educate the UC San Diego community about the groundbreaking advances in the field of biology and to help make scientific research accessible and exciting to students of all ages. Outside of SQ, Sid works to design and build technologies that can help make healthcare more accessible, personalized, and effective. He spends his weekends eating california burritos and exploring the local brewery scene around San Diego.
Research Editor: Todd Chou, '18
Microbiology Major; Marine Biology Major; Science, Technology, and Society Minor

Todd studies emergent properties and community dynamics of bacteria and loves that SQ showcases research performed by UCSD faculty and students. If you don't find him working he's probably eating and/or binging austere historical dramas.
Research Editor: Yogitha Chareddy, '19
Molecular Biology Major, Business Minor
Yogitha joined Saltman Quarterly in her freshman year as a part of Review Board, where she spent two years involved in the editing process and learned how to work as a part of the SQ team. Since the experience taught her valuable scientific knowledge and editing skills, Yogitha became the Co-Research Editor for the 2017-2018 year. In addition to SQ, Yogitha works in a cell biology lab studying the role of novel signal transduction proteins in inflammatory diseases and cancer. She hopes to continue studying immunology in graduate school in the future before entering the biotech industry. Outside of school, Yogitha enjoys eating ramen, writing short stories, and spending time with family and friends.
Finance Manager: Lisa Chik, '19
Physiology and Neuroscience Major
Lisa was first involved with review board and publicity, but now she enjoys planning fundraisers and other events for SQ as Finance Manager. Lisa is also involved with the UCSD Guardian newspaper, works for the Stein Institute for Clinical Research on Aging, and volunteers at the La Jolla Family and Sports Medicine Clinic. She hopes to be a pediatric rheumatologist and is especially interested in treating children with lupus. In her free time, Lisa enjoys decorating, cooking, traveling, shopping, and finding new places to eat.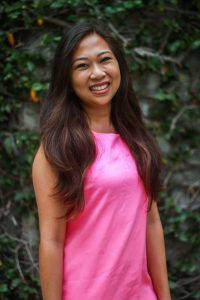 Blog Manager: Alex Vargas, '18
General Biology major, Humanities minor
Alex became part of the SQ family as Blog Manager this year, combining her interest in a personal online presence and branding with biology. She loves the creativity and big picture work of the job, and balances that with her jobs with the Revelle Academic Advising Office, where she does-big shocker-academic advising  for first and second year students, the Biology Department as a TA, and OASIS as a math facilitator. Off the clock, she can be found binge watching X-Files and every crime show ever made (especially NBC's Hannibal), painting and doing calligraphy, and eating prodigious amounts of ice cream.
Review Board Manager: Jason Chien, '18
Microbiology major
Jason's interests in science include finding novel therapies for infectious disease and enhancing innate immunity. Currently, Jason works in Dr. Nizet's lab in the School of Medicine, studying human neutrophils, the most abundant white blood cells in circulation and critical mediators of the immune response. His current research focuses on elucidating the functional role and underlying mechanism of the neutrophil G protein-coupled cannabinoid receptor, CB2. Outside of academia, he enjoys playing tournament paintball, cooking, drinking delicious San Diegan microbrew, and eating tacos. His dream is to start a private medical practice and settle in San Diego.
Publicity Chair: Katherine Smith, '18
General Biology Major, Business Marketing Minor
Katherine thoroughly enjoys studying infectious diseases and plant sciences, and she looks forward to combining her strong science and business backgrounds to pursue a job in a biotech company or startup. She was initially attracted to Saltman Quarterly because it was the only biology organization that took sometimes very technical research and transformed it into not only an aesthetically pleasing, but easily digestible format. SQ has also introduced her to a wonderful network of students, and therefore feels much more connected to UCSD's biology community. In her spare time, Katherine can be found watching movies with friends late at night, exploring museums, and trying but failing to cook.
Community Outreach Chair: Kristina Lapira, '18
Human Biology Major, Sociology Minor
Kristina joined Saltman Quarterly her second year as a community outreach member.  As this year's CO chair, she hopes to continue making science accessible to all and to instill in San Diego students a passion for science akin to that which binds SQ.  Along with her interests in science education, her other interests include behavioral neuroscience, neurodegenerative disease, and public health research.  In her free time, she can be found doing yoga, going to concerts, and enjoying classy glasses of wine while indulging in not-so-classy reality TV shows.
Online Editor: Sharada Saraf, '20
Human Biology Major, Global Health Minor
Sharada joined the Saltman Quarterly in her first year hoping to connect her passion for biology and love for journalism as a reporter for the website. Her favorite part about being a part of the SQ team is collaborating with students who have different interests within the realm of the biological sciences. Outside of academia, you can find Sharada walking briskly to Revelle, working at a Scripps immunology lab, or struggling to name all four members of the Beatles.
SQ Features Editor: Rithvik Shankar, '18
Physiology and Neuroscience major
Rithvik joined Saltman Quarterly in his second year as a writer for UTS and acted as UTS Features Editor in the following year. He is now continuing his SQ experience as the SQ Features Editor. Outside of SQ, you'll find him at FOOSH Improv performing every other week or in the kitchen searching for the perfect chocolate chip cookie recipe.  His other hobbies include playing the banjo, swimming in the ocean, and dominating the volleyball court. In the future he hopes to use his experiences and resources to help those who need it the most.
SQ Production Editor: Tushara Govind , '19
Human Biology Major, Literatures of the World Minor, Global Health Minor
This is Tushara's second year on SQ's production staff. Biological research has always been of great interest to her, and she joined the staff for the first time as UTS Production Editor last year. When she learned of Saltman Quarterly and the opportunity to combine journalism, design, and biology into one, she was incredibly excited to become a part of such a unique organization. Outside of SQ, Tushara is involved with graphic design for Revelle College organizations and dances for UCSD's bhangra team, DRP. She also thoroughly enjoys binge-watching TV shows on Netflix, reading tons of fiction, and exploring for new cute, hipster coffee shops!
UTS Features Editor: Samreen Haque, '19
Physiology and Neuroscience major
First as an online reporter, then as a features writer and now as UTS Features Editor, Samreen Haque has been with Saltman Quarterly for three years. She is a third year Physiology and Neuroscience major that is dedicated to SQ's goals of bringing likeminded people, and presenting UCSD"s biology research to the larger community. Aside from Saltman Quarterly, she works as a TMS Treatment Technician at Kaizen Brain Center, and conducts neurobiology research at the Dr. David Welsh and Dr. Davide Dulcis labs, on a continuation of a project she coincidentally featured as a UTS writer. In her free time, she likes to write about topics beyond biology.
UTS Production Editor: Dominique Sy, '19

General Biology Major, Sociocultural Anthropology Minor
Dominique is a third year General Biology major at ERC. As a product of the MMW series, she deeply enjoys learning about people and society. She was able to bridge her interests in Biology and graphic design by joining SQ's production team last year, and recently starting a design communication internship at the Salk Computational Neuroscience Lab, focusing on forms of dystonia. Her other hobbies include makeup, finding cute coffee shops, trying new food, and binging k-dramas.
Head Technical Editor: Jaidev Bapat, '18
Molecular Biology Major, Computer Science Minor
Jaidev first joined SQ in his sophomore year as a UTS Staff Writer. He eventually joined the Technical Editing team, and is now the Head Technical Editor. His favorite part of being on the Technical Editing team is being able to flex his nitpicking skills. Outside of SQ, Jaidev works in the Sigurdson lab, studying prions. In his free time (which is rare), he enjoys watching TV or reading comic books.
Head Photographer/Illustrator: Laurel Bowling, '18
Ecology, Behavior, and Evolution Major; Spanish Literature Major
Laurel joined Saltman Quarterly four years ago, inspired by the opportunity to combine her passion for both the arts and science in a journal that educates and motivates every mind it reaches. Outside of SQ, Laurel serves as a board member of the Muscular Dystrophy Association, American Medical Student Association, and plays for the UCSD Woman's Club soccer team. She spends as much of her time as she can in the ocean and the woods, and never without her rescue pups Atlas and Rio to join in on the adventuring.