Saltman Quarterly (SQ), founded at the University of California, San Diego in 2004, is the university's award-winning undergraduate biological sciences communication program.
The Saltman Quarterly Program is made of several components:
Saltman Quarterly Research Journal
Our flagship publication, established in 2004 and published annually. Highlights student research manuscripts, features articles, and abstracts & brevias from undergraduate and BS/MS students completing research projects.
Under the Scope
In-depth articles from students who presented research projects in the previous year's Biological Research Showcase. Presents student profiles and research in a way that is accessible and informative for students of all majors. Through discussion with the researchers and review of their studies, the authors translate the nitty-gritty scientific details and jargon into laymen's term and produce articles that synthesize the findings at the showcase.
SQ Online
Launched in the 2013-14 school year, hub for all undergraduate biology majors to interact as a community. Student-interest pieces including profiles, student blogs, campus research & resources in a variety of formats. Encourages dialogue and camaraderie amongst students.
SQ Insider
Print companion to SQ Online (which, true to our name, is published quarterly) that highlights several popular articles from our site and informs the student body of opportunities within the SQ and biology communities. Distributed to all advising offices on campus, as well as resource and community centers.
Community Outreach
Projects that involve the San Diego community, particularly San Diego middle and high schools, to expand Saltman Quarterly's goals beyond UCSD. Seeks to educate and to increase excitement for sciences to a variety of populations.
Undergraduate Biology Research Showcase
Biology undergraduates and Masters students are invited to present a poster based on research they are conducting while at UC San Diego. At the showcase, students are expected to present their research to attendees and faculty judges. Top posters receive awards at the conclusion of the event. To find out more or register for the showcase click here.
To read our publications, click here. For detailed membership information and journal descriptions, visit the Join page.

Lina Lew / Editor-in-Chief
Nicole Adamson / Editor-at-Large
Amber Hauw / Production Editor (UTS)
Caitlyn Truong / Web Director
Bridget Spencer / Head Photographer
Sevim Bianchi / Media Content Director
Megha Srivatsa / Research Editor
Christina Do / Podcast Manager
Sharanya Sriram / Editor-in-Chief
Annika So / SQ Features Editor
Nicolas Bello / Head Technical Editor
Chiraag Kambalimath / Online Editor (Reporters)
Kristiana Wong / Head Illustrator
Diana Presas-Ramos / Media Graphics Director
Anna Hakimi / BS/MS Liason
Soleil Madonia / Podcast Manager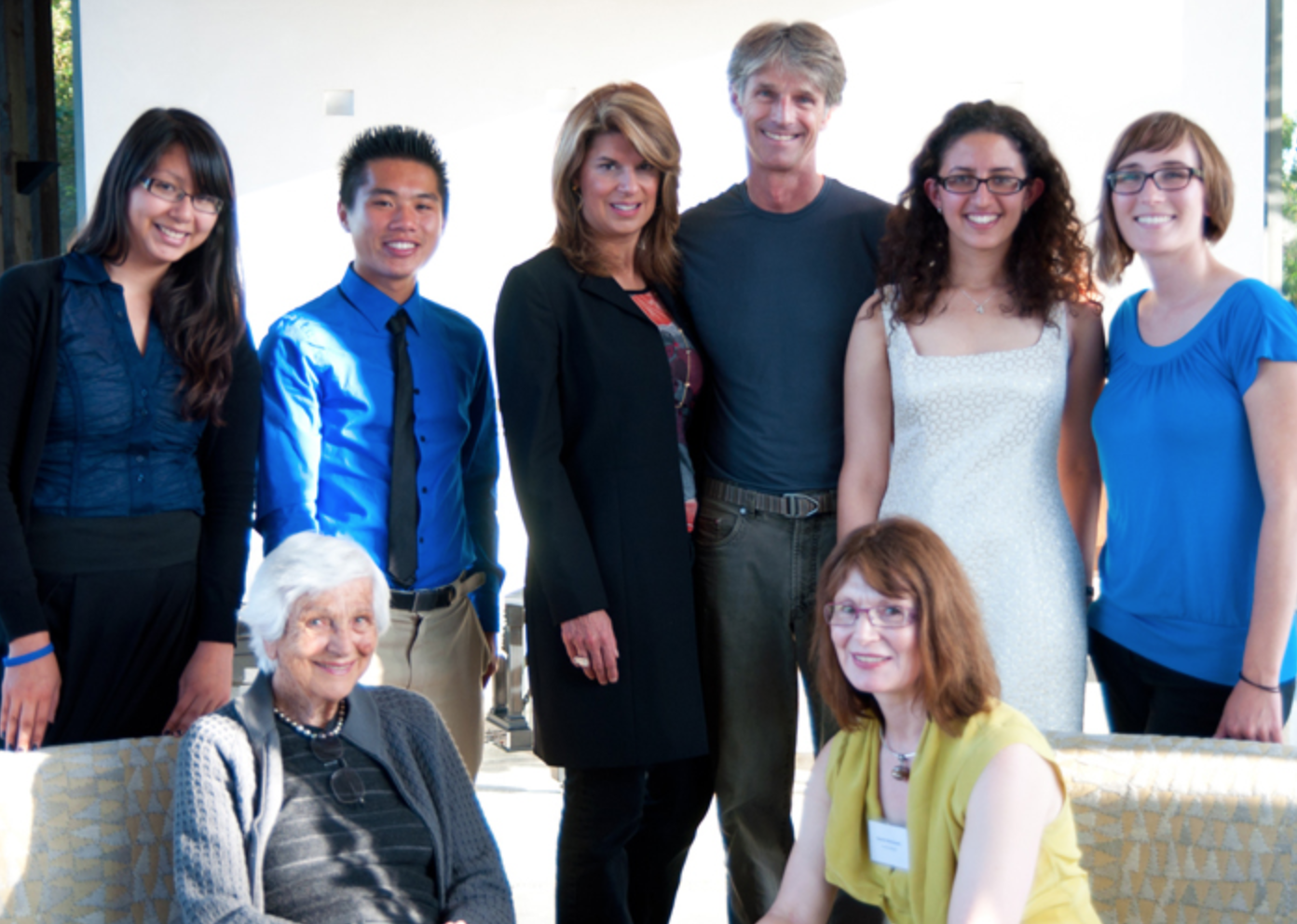 In 2004, three biology majors created Saltman Quarterly, a research journal designed to give undergraduates the opportunity to experience writing and reviewing peer-reviewed journal articles.
In the spirit of the late Dr. Paul Saltman, who encouraged undergraduates to become TAs and independent laboratory researchers at a time when such involvement was uncommon, Saltman Quarterly's founders created the research journal to celebrate undergraduate researchers' achievements with the UCSD community.
Over time, this dedication to Dr. Saltman has grown into a collaboration of many undergraduates, and their pursuit of education has triggered its evolution into the Saltman Quarterly Program.
Back row, left to right: Karina Santellano (Preuss School Vol. 8 Staff Writer), Tony Chau (Preuss School Vol. 8 Staff Writer), Camille Saltman, David Saltman, Leila Haghighat (Vol. 8 Editor-in-Chief), Katie Frehafer (Staff Advisor)
Front row, left to right: Barbara Saltman, Gabriele Wienhausen (Associate Dean for Education)
The Saltman Quarterly Research Journal and Under the Scope publications are made possible by the generous contributions of Barbara Saltman & Family.
We are incredibly grateful to them for their continued support of the Saltman Quarterly Program, allowing us to enrich the undergraduate experience at UC San Diego and share our research discoveries with the greater San Diego community and the world at large.